Purchase Protection Only
If you only need Protection without the many benefits of Automation, you can purchase one of our licensing clients and manually manage customers, licenses and activations.
The truth is, most of our customers choose to save time and money by using the SOLO Server Automation features and services included in our monthly service plans. Not only does it count and limit the activations for each license, it also saves time, gives you more control and provides customers the immediate gratification they are looking for, with features like:
Automated license activation 24/7/365
Customer self-service portal to see and manage licenses
Periodic license validation
New version notification
License revocation
Automated license transfer to another computer
If you prefer to manually organize and manually manage your customers and licenses, then you can purchase the licensing client(s) you need below.
Note: All licenses are sold by developer workstation. AutoCrypt SL requires a service plan with SOLO Server Automation.
Instant Protection PLUS 3

Protection PLUS 5 SDK .NET Edition

Protection PLUS 5 SDK Native Edition for Windows

Protection PLUS 5 SDK Native Edition for macOS

Protection PLUS 5 SDK Native Edition for Linux

Protection PLUS 5 SDK LabVIEW Edition (multi-platform)
Contact us to verify appropriateness of using this product.


Protection PLUS 5 SDK Java Edition (multi-platform)


Protection PLUS 5 SDK Android Edition

Protection PLUS 5 SDK Native Edition for Linux (ARM)

Protection PLUS 5 SDK License Manager
License Manager is included with each Protection PLUS 5 SDK Edition.

Multiple Developers and/or Multiple Editions
Discounts apply when multiple licenses are purchased at the same time.
Legacy Products

Contact us to verify appropriateness of using these products:
| | | |
| --- | --- | --- |
| Protection PLUS 4 SDK Enterprise Edition License | | |
Software Maintenance
Each license of our software comes with one year of software maintenance, which includes updates and electronic support. This maintenance is renewable at any time, and is optional.
Annual maintenance renewals cost roughly 20% of the license cost.
Be sure to keep a safe archive of the installation media for the version that you purchased and are using in your software. Only the latest version is kept on our website and only for customers with an active maintenance agreement.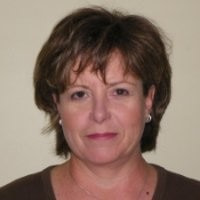 Reliable software protection we have used since 2002
We have used the SoftwareKey System to protect our installed computer-based training courses since 2002. Rarely have we required support, but wherever we do, it is speedy and helpful. While the software always met our needs, over the years it has continuously improved making it easier for us to administer, but more importantly, easier for our customers to use. Over the years we have many record-keeping systems to track customer usage and billing of our products, but ultimately, the data in SoftwareKey proved to be the easiest to maintain, accurate and simple to access.
There is really nothing that we didn't like about Protection PLUS and SoftwareKey. I have no idea of what competitive products are out there. When we chose Protection PLUS it was the only option that would work for us and since it works so well, we haven't looked into other options.
We needed to protect e-learning courses that we sell as installed software. It was tricky to do since we didn't need to protect the main installation, but each of the courses that runs in the main installation, but our programmer worked with Protection PLUS and figured out a way to make it work. That was in 2002 and we have been using Protection PLUS since then. We felt we needed to protect our software against people unknowingly misusing it. It worked...often we would get people trying to install our software in other sites of a company which was against our license. I don't think that people intentionally (most of the time) tried to get around our license, but when they did, we knew about it.
Robin McDermott
Dir of Training/Resource Engineering, Inc.
100% MONEY BACK GUARANTEE
---
We stand behind our products and services. If for any reason you are not completely satisfied with your Protection PLUS purchase and we are unable to remedy the situation, simply contact us within 30 days of receipt and we will gladly provide a refund.