A Welcome Message from the
Founder of SoftwareKey
Mike Wozniak, founder of SoftwareKey, shares how the company was started
and the mission that drives SoftwareKey today.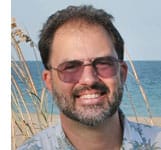 Noel Carboni
Owner, ProDigital Software
I'm Proud to Include Their Technology in Our Products
We started using the SoftwareKey System in 2009 and within a few days we had implemented the full Protection + Automation bundle in our graphics products. We've never even considered another solution since. The folks at SoftwareKey have always been responsive and genuinely helpful. They truly have an entrepreneurial spirit and I'm proud to include their technology in our products.
We have a growing internet software business where customers purchase and activate software licenses online, 24 hours per day. All in all, our customers experience a slick, integrated, and automated process.