Start your SoftwareKey System FREE TRIAL for thirty days!
See for yourself how you can harness the power of the SoftwareKey System to maximize your software's revenue potential with our software licensing FREE TRIAL. From protecting your software to fully automating license delivery, activation, and management, the SoftwareKey System has got you covered throughout the complete license management lifecycle.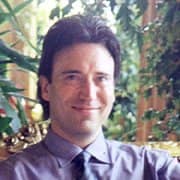 Support is Excellent - They Genuinely Want to Help
Based on my experience to date (a few months), I would definitely recommend The SoftwareKey System, especially as the cost is very reasonable.
The two aspects that I searched for in a licensing system were wider trialing (with controlled license expiration / conversion), and the ability to implement various license options dynamically (feature enabling).
From an integration viewpoint, this was straight-forward, starting from the supplied SDK, and modifying to suit. There is a lot of flexibility in the system, meaning we can consider feature-unlocking based on license type sold, while shipping one executable. That's a big win. Support is excellent ... these guys understand what support really is. They genuinely want to help.
Jerry Kramskoy
CEO/CTO MusicIncite Ltd