After 30 years in the software licensing industry and working with thousands of customers around the globe, we understand that every software company has unique needs, with different levels of expertise, staffing, and budget. We have developed a flexible process to accommodate widely varying needs.
Begin with Free Discovery Call
Choosing the best license implementation for your company is an investment that should not be taken lightly. A well planned license strategy can significantly boost your revenue. During our initial discovery call, we will:
Discuss your high-level licensing needs to make sure the SoftwareKey System is a good fit.
Discuss timing and budget.
Discuss the team members you have assigned to the various roles in the project.
Discuss Professional Service options available to guide you through this process, keeping your long-term interests in mind.
Summarize understanding of project and suggest next steps.
Click or tap the following sections to learn more about the process:
Learn more about the SoftwareKey Solution!
We encourage you to learn about the SoftwareKey System at your own pace. The best place to start is with our
Solutions Overview
. These pages will walk you through our products to give you a high-level overview of the capabilities of our system.
We also offer several self-service options that allow you to experience the product through online tutorials, webinars, and free trials including sample applications that you can compile and run.
There are a multitude of ways to use our standard out-of-the-box functionality, and these resources will allow you to get a feel for the SoftwareKey System to see if it has the features that you need. If you need a more customized solution, please schedule a call with one of our Software Licensing Technicians to discuss your licensing requirements.
How do you prefer to learn new information?
Good documentation is the backbone of creating a great customer experience with any system. We offer several ways to learn more about software licensing and using the SoftwareKey System:
Solutions Overview - Learn about the main features and functionality of the SoftwareKey System.

Knowledgebase articles - For general or specific questions about the SoftwareKey System and licensing.
Blog Posts - For general licensing tips, new releases, and new feature highlights.
Online Manuals - For product specific guidance.
Sample applications can also be reviewed through the individual trial downloads of our licensing clients.
Our free 30-Day Trial of the SoftwareKey System provides all of the functionality as an active plan, with a few exceptions. We do this so that you can experience how the system works as a whole, or to inspect just the parts that you need. Sample applications can also be reviewed through the individual trial downloads of our licensing clients, which are all available from your trial account.
Although the SOLO Server Automation trial account is only intended for you to get a "gut-check" of how it works, feel free to base your tests products and licenses on your actual products. When you purchase our solution, we will activate your trial account so that you do not lose any work you've already done!
I'm Ready for a Discovery Call
If you aren't sure where to start, you are welcome to schedule a Discovery Call. During this 15-minute consultation, we will go over your software licensing needs and experience to guide you to the best path for your success.
---
"The most impressive feature of SoftwareKey is the quality and expertise of its support. As an Australian business, email was the common interaction. All questions were answered in a timely, respectful, expert and comprehensible manner whether simple or complex. As educators, these were qualities we most notice and most value.
We were able to trial different products until their uses and our understanding developed. The lack of pressure was a key feature for us. We advise any who are hesitating to try the SoftwareKey System."
Bernice Kelly

-

Owner, School by Design
SoftwareKey Self-Guided or Partially-Guided Support
If you have standard licensing requirements or previous experience implementing a licensing solution, a self or partially-guided support approach may be exactly what you need.
You are welcome to implement our solution on your own, but SoftwareKey Professional Services are available from our experienced team of licensing experts to help fast-track your evaluation and/or implementation, or simply provide you with dedicated support when you need it.
Most of our customers follow these steps for a standard implementation:
1. Schedule Free Discovery Call

There are many ways to license software, and we
can help guide you
on getting started with our solution. You are free to skip down to the Free Trial.
Our
free trial
includes samples and tutorials that demonstrate our standard licensing functionality. This evaluation will help you finalize a purchasing decision.
3. Purchase SoftwareKey System

Our monthly plans include Protection and Automation, and an optional Professional Services onboarding package is available.

4. Implement and Configure

Implement licensing functionality into your software and configure license server settings.
5. Distribute Licensed Software

Start reaping the rewards of your newly-licensed software.
---
"I wanted help with licensing and distributing my recently-finished software, and I didn't know where to start. The SoftwareKey jump start program helped me quickly finalize the licensing and set up my online store. The friendly, knowledgeable consultant directed me through the entire process and knew exactly how to help me accomplish my goals."
Medhat Khalil

-

Technical Director, Compudraulic LLC
SoftwareKey Fully-Guided Support
If you are looking for a start-to-finish solution to your software licensing needs, our License Architecting Services are designed to provide you with a senior-level Licensing Architect to take ownership of and understand the big picture behind all your licensing initiatives. Utilizing these services provides access to the following:
Customized analysis
Customized design
Customized development
Customized staff training to achieve specific licensing objectives
SoftwareKey License Architecting Services will provide you with the coaching and experience you need to successfully outline and implement your licensing strategy.
After your discovery call, the process continues with:
Discuss the details of your licensing goals and why those goals are important to your company.
Discuss the creation of user stories or use-case documentation to outline the requirements of the licensing project.
Discuss high-level workflow on the full license key life-cycle:

Migration requirements from previous licensing system, if applicable.
How licenses are sold, generated, distributed, and delivered.
How licenses are created, monitored, monetized, renewed, refreshed, maintained, revoked.
How external systems are used to trigger licensing events.
How licensing events trigger external systems.
Review the current state of use-case documentation, including if there is enough detail in the existing documentation.
Provide high-level initial guidance on the use-cases already defined and point out what is still needed.
Iterate the above two until enough specificity has been established to allow a successful licensing implementation.
With detailed licensing specifications in hand, outline what standard SoftwareKey System features are available out-of-the-box and what customizations are needed.
Identify each team's roles and responsibilities for the implementation of customization(s).
Provide assistance to your development team on adding the licensing client business logic into your software application.
Once your licensing project is finalized, our support options remain available to help you as needed.
---
"We've been using the SoftwareKey System for several years to enable our product licensing. In addition, we've engaged SoftwareKey consulting services on multiple special projects. They've acted as part of our development team to extend their standard SoftwareKey System functionality, create custom interfaces, design scalable deployments and expand their database to store sales data. I would use SoftwareKey consulting services again because their level of commitment, their technical knowledge and the quality of their deliverables represent a best-value solution that I can deploy with confidence."
Nancy Canty

-
VP of Product Management, Blue Ridge Networks, Inc.
We're proud of our many satisfied clients, and our history of providing the best "We're Here to Help" service in the industry. Let us show you why we're known for providing the best customer service in the biz.
SoftwareKey Customers are Saying: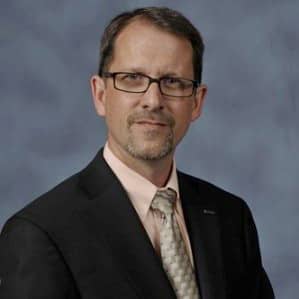 SoftwareKey Was a Good Decision for Us
SoftwareKey was able to help us address a business need in a quick and professional manner. They have consistently shown us how flexible and helpful their staff is. We took the selection of a vendor very seriously and the decision has proven to be a good one.
Dave Poulin ,
Senior Business Development Manager, Panasonic Computer Solutions Company

Customized Integration We Couldn't Find Anywhere Else
We used to have a very cumbersome, manual process for distributing our software licenses. After trying unsuccessfully to find a suitable solution with other licensing providers, we worked with SoftwareKey to fully-automate a customized connection to our Customer Relationship Management System. Now through a simple process in our CRM, customers are immediately notified of their license credentials and can activate 24 hours a day!

The SoftwareKey team is great! They provided a robust and professional solution and their support was fantastic - I wouldn't hesitate to recommend them.
Heloise Laight ,
Co-owner / Canonbury Publishing Ltd

Affordable Licensing Solution and a Great Support Team
The SoftwareKey team was willing to work with us on a couple of custom needs we had and provided great support for our licensing needs for 6+ years. We were able to go to market with confidence, knowing that our software would be protected against piracy.
Joe Herres ,
VP, Product. H3 Solutions/Mobile Entree
Getting a real person on the phone was easy
A very, very strong aspect of the company [SoftwareKey] is the customer support which follows the purchase of the product. Getting a real person on the phone was easy and the expertise I was met with was great.
Ann Rutter ,
Product Development Manager / The Electric Quilt Company

Best IT Support by a Country Mile
Every time I raise a ticket with SoftwareKey, it gets dealt with promptly and with insight. Your team should be congratulated on such a consistently good performance. TRUST me, I deal with a number of IT support sites and yours is the best by a country mile.
Ian Batey ,
CEO, IDMB Advisory LTD