We are proud to receive tons of kudos and huge enthusiasm in these quotes from happy customers in their SoftwareKey testimonials. We consider our buyers to be the real core of our business. It's super rewarding to know how much they appreciate our efforts! And their testimonies will help you make licensing decisions to protect your products and increase your revenues with us more confidently.
Read a few of the quotes on this page, and keep an eye out for even more specific comments on other pages in this site.
"
Most Impressed by SoftwareKey's Expertise
School By Design provides support materials for Australian students and teachers. We wanted secure protection and expert usage management for our educational database.
The most impressive feature of SoftwareKey is the quality and expertise of its support. As an Australian business, email was the common interaction. All questions were answered in a timely, respectful, expert and comprehensible manner whether simple or complex. As educators, these were qualities we most notice and most value.
We were able to trial different products until their uses and our understanding developed. The lack of pressure was a key feature for us. We advise any who are hesitating to try the SoftwareKey System.
Bernice Kelly
Owner, School by Design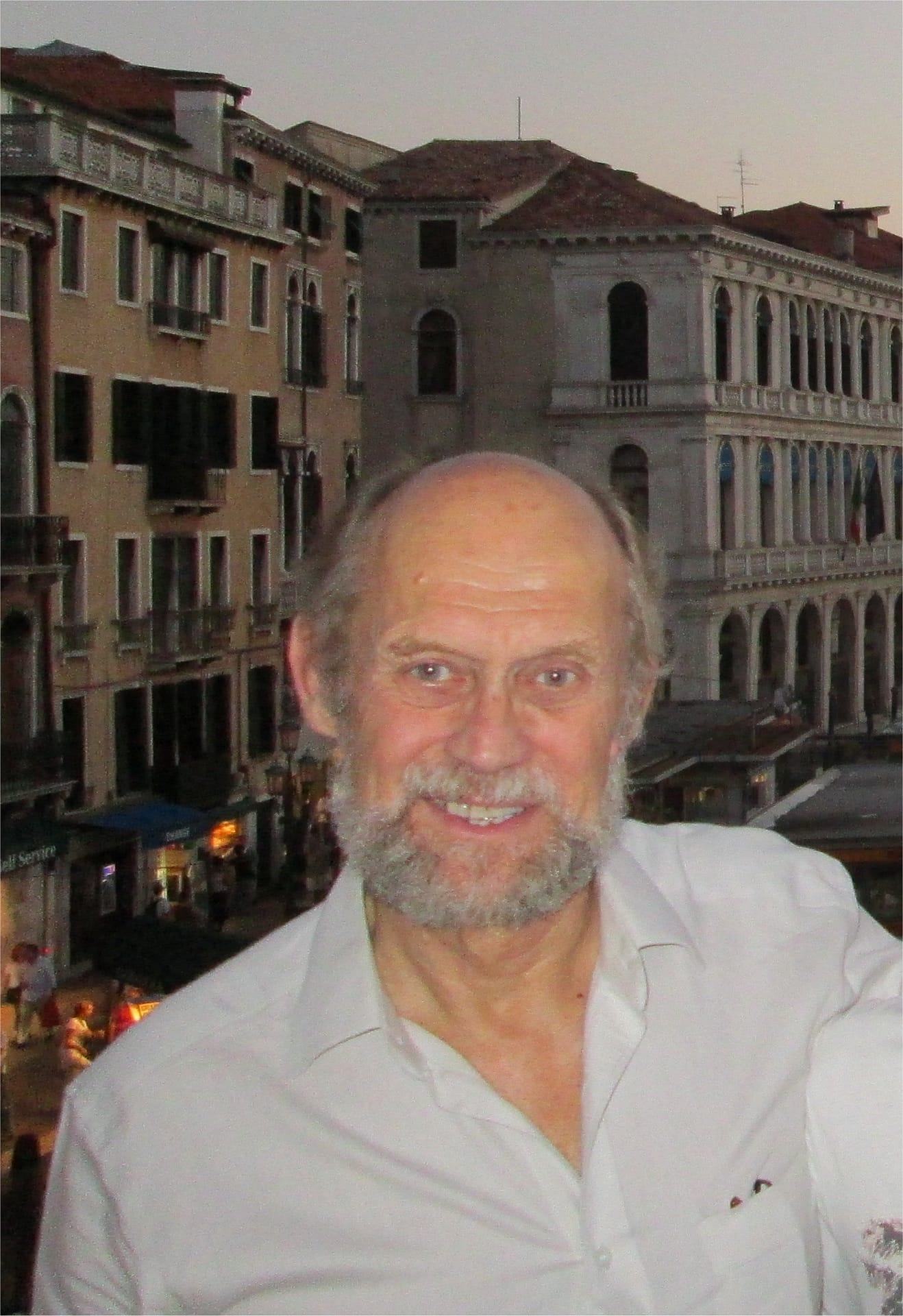 "
SoftwareKey has Stamped Out Piracy for Our Software
Neptune Navigation provides PC software for tidal height and navigation solutions for the UK leisure marine user.
The SoftwareKey System is simple to use and reliable, and it has stamped out piracy of our software. If a user tries to copy a product for a friend, our implementation is such that it works initially and then times out after a few days so the user gets a chance to evaluate it and this often results in a sale!
It is great that I can have different license levels for various scenarios. The documentation allowed me to implement solid protection without too much effort. The example code had it all.
I have previously taken several approaches to licensing. Using SoftwareKey's products have increased our sales and freed up my time. We have never had a problem with the product and we have been using it since 2008 - enough said.
Leslie Emptage
Owner, Neptune Navigation Software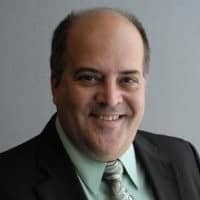 "
The SoftwareKey System is the complete package!
I like the fact that the SoftwareKey System is a completely turnkey solution, from the development libraries, the website, the way you can tailor it to look like my website, I like everything about it. It's complete. I could have used the simpler way of not integrating the code, but I wanted to develop it and code it into my program completely so that it works seamlessly with my site.
I wanted to make sure that everything was set up right, and that required more than your standard support. I was willing to pay for additional help, and you have the Jump Start program, and I signed up for that. You worked with me to get it scheduled, because my schedule has been so tight. And you guys were thorough. You went through all the settings and checked under the hood for me, and made sure we had everything set up right.
I wanted to be able to give away fully functional software, but have people not abuse it. I was able to accomplish that with your software because I could license it, then cut them off. We'll be doing a big push to 12,600 people (who use what we sell) on Facebook. That will be the real test, but I'm confident that the SoftwareKey System can handle it.
Michael Gencarelli
Co-Founder / nGeneYes, Inc.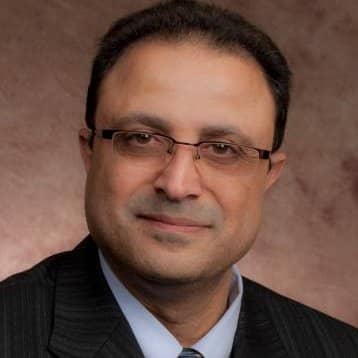 "
SoftwareKey Knew Exactly How to Help
I wanted help with licensing and distributing my recently-finished software, and I didn't know where to start. The SoftwareKey Jump Start program helped me quickly finalize the licensing and set up my online store. The friendly, knowledgeable consultant directed me through the entire process and knew exactly how to help me accomplish my goals.
Medhat Khalil
Technical Director, CompuDraulic LLC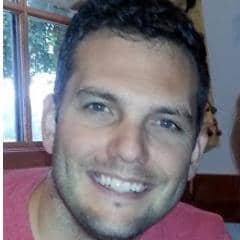 "
We provide telephony software to commercial and government agencies. This software assists them in making their phone systems accessible to individuals with disabilities.
SoftwareKey is a one stop shop for software protection. Tenacity has been using their solutions since we opened in 2004, and I would not consider going anywhere else. I love the SoftwareKey built-in shopping cart and tools they provide to protect our software from theft. It is nice to see sales come in at 3am.
The support that these guys offer is top notch. Dealing with the lowest technician all the way to the company owner has always been a pleasure.
Dustin Armstrong
VP Operations, Tenacity, Inc.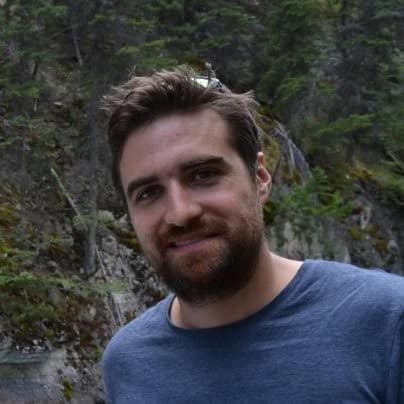 "
Fast custom build for the ARMv8 platform!
We were quickly able to integrate licensing into our product. The SoftwareKey team also produced the required libraries for ARMv8, which they had never built before, for a reasonable price. The team produced the libraries quickly allowing us to license our software on that architecture easily. Working with SoftwareKey was great - very easy to work with!
David Pike
Technical Lead/Quanergy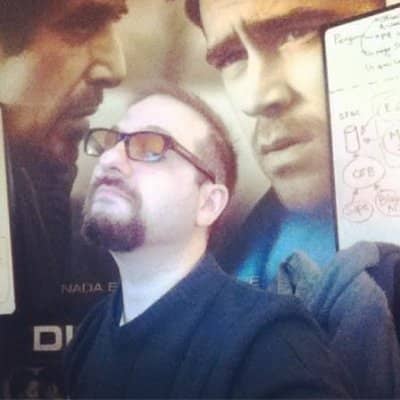 "
Our Licensing Costs Fell 30X
In the past, we used dongles to protect our software. The average investment we had to do for each license sold was very high, while the administrative costs of mailing USB keys were also high. Today, thanks to SoftwareKey, our licensing costs fell more than 30 times, managing to have a single solution that solved several problems.
Juan Manuel Garrido
EGA Futura
"
Reliable software protection we have used since 2002
We have used the SoftwareKey System to protect our installed computer-based training courses since 2002. Rarely have we required support, but wherever we do, it is speedy and helpful. While the software always met our needs, over the years it has continuously improved making it easier for us to administer, but more importantly, easier for our customers to use. Over the years we have many record-keeping systems to track customer usage and billing of our products, but ultimately, the data in SoftwareKey proved to be the easiest to maintain, accurate and simple to access.
There is really nothing that we didn't like about Protection PLUS and SoftwareKey. I have no idea of what competitive products are out there. When we chose Protection PLUS it was the only option that would work for us and since it works so well, we haven't looked into other options.
We needed to protect e-learning courses that we sell as installed software. It was tricky to do since we didn't need to protect the main installation, but each of the courses that runs in the main installation, but our programmer worked with Protection PLUS and figured out a way to make it work. That was in 2002 and we have been using Protection PLUS since then. We felt we needed to protect our software against people unknowingly misusing it. It worked...often we would get people trying to install our software in other sites of a company which was against our license. I don't think that people intentionally (most of the time) tried to get around our license, but when they did, we knew about it.
Robin McDermott
Dir of Training/Resource Engineering, Inc.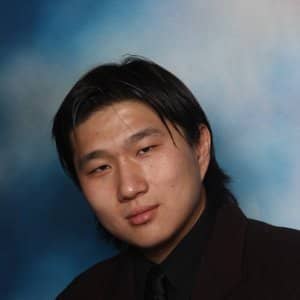 "
Brilliant!
Thank you! I'd also simply like to say you guys have been amazing, I've sent multiple tickets the past few weeks and the promptness and fullness of your replies has been brilliant!
Henry He
Overland Conveyor Company Inc.
"
Automation = faster service = increased sales!
When many new users are downloading the software, it's difficult to manually authorize each new installation or renewal without consuming resources (people's time) or do it in a timely manner. SoftwareKey Automation gives people the opportunity to buy the product or use it as software as a service and have it authorized immediately and automatically.
Gregg LaPore
CEO and Founder / Trakware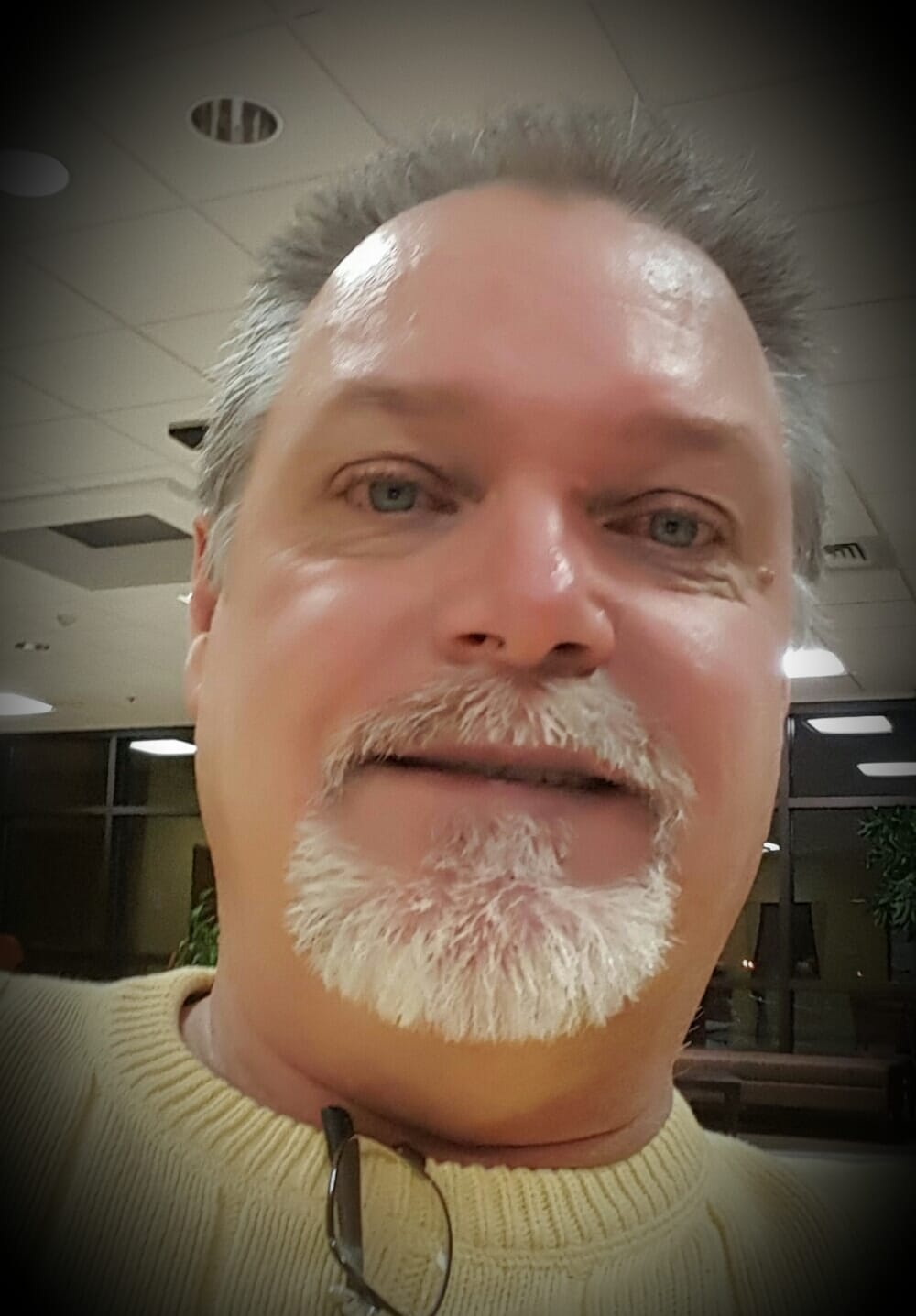 "
The Best Investment I Have Ever Made for My Business
I just want to thank you SoftwareKey for the # 1 greatest product and customer service that you have supplied me with for the past nine years. My business could not operate without you and you take so much of the work load out of my business that you could not even imagine. SoftwareKey is like having your very own special department for your own business. SoftwareKey has the # 1 greatest one-on-one customer support that you could ever ask for. I know SoftwareKey has been the best investment I have ever made for my business and I look forward to many more years of doing business with you. Keep up the great work and as always I look forward to seeing what new feature you have for us coming in the future.
Ray White
Fog Line Software LLC
"
SoftwareKey is a Business Partner You Can Trust
Our company began working with SoftwareKey ten years ago to help us protect our flagship software. Our company had been victimized by a torrent download site that was giving away our software for free. We were devastated that our hard work and the livelihood of our company's existence was being given away. Our software needed protection.
SoftwareKey was the perfect answer. Their products helped us to easily wrap and protect our executables. The software was easy to learn and use. We found that we actually had better contact with our customers via SoftwareKey's activation and registration system.
Ann Rutter
Treasurer at The Electric Quilt Company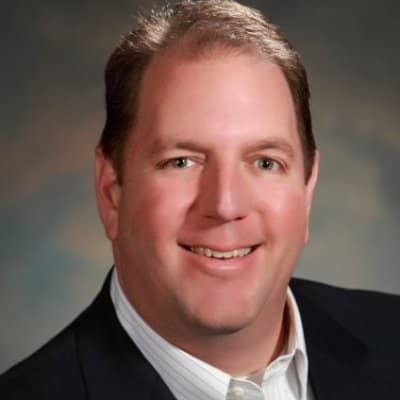 "
World Class Customer Support and Proven Operational Excellence
SoftwareKey has world-class customer support and proven operational excellence. They work hard to ensure complete satisfaction with every order. What convinced us was the complete array of features of SOLO Server along with their tremendous customer support that is essential to maintaining your business.
John Huhn
CEO NewStream Solutions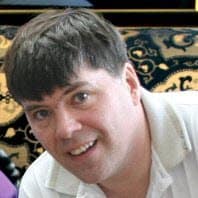 "
Integral Component of Our Products
The Protection PLUS license management system is an integral component of our products.
Tim Peer
eNVy Systems Inc

"
Wish I found SoftwareKey sooner!
We wasted $15,000 with a Microsoft Gold partner to provide a licensing solution for our software. While this was a failed project, we WERE able to successfully create two licensing models using the SoftwareKey System at a substantially lower cost.
The ease of implementing a licensing solution for an individual with little coding experience (like myself) was the best thing about the SoftwareKey System.
I highly recommend the SoftwareKey System!
Peter Boyd
Bulding Code Examiner at City of Phoenix

"
Best IT Support by a Country Mile
Every time I raise a ticket with SoftwareKey, it gets dealt with promptly and with insight. Your team should be congratulated on such a consistently good performance. TRUST me, I deal with a number of IT support sites and yours is the best by a country mile.
Ian Batey
CEO, IDMB Advisory LTD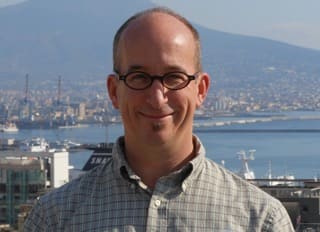 "
Stopped License Sharing
It has a lot of functionality that end users want like online activation for getting up and running quickly. License sharing is also huge with end users. For us, getting data from the end user like email addresses was important. Technical support is pretty quick. License management is easy.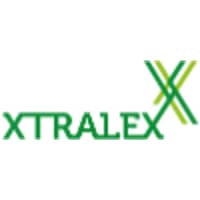 "
The Product is Great, Simple and Reliable
The product is great, simple and reliable - all the way from software activation through to the SOLO Server. Just as important ... is that your support is fantastic - you have always got back to me on my problems very quickly and your service is very helpful - even when the problems have been my own mistakes.
Derek Neve
XtraLex Systems Pty Ltd,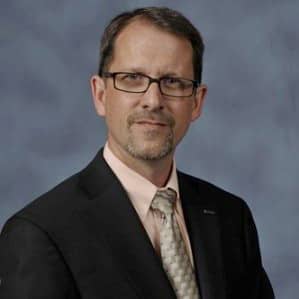 "
SoftwareKey Was a Good Decision for Us
SoftwareKey was able to help us address a business need in a quick and professional manner. They have consistently shown us how flexible and helpful their staff is. We took the selection of a vendor very seriously and the decision has proven to be a good one.
Dave Poulin
Senior Business Development Manager, Panasonic Computer Solutions Company

"
SoftwareKey's Protection PLUS for all your Copy Protection needs
I use Protection PLUS to control copy protection, implementation, registration, module enablement & usage of apps in a customer's network environment. In one customer's case this covers 12 apps written in Delphi. By using Protection PLUS by SoftwareKey I can control the registration, enable & disable functional modules and/or apps, and the number of allowed concurrent users at a customer's site, without having to be present.
I like the simplicity and ease of use/integration of Protection PLUS 4 SDK into my Delphi apps as well as the ease of implementing the End User interface for registration and module enable/disable changes. The software and support apps are seamless in their operation/use and does everything I need it to.
Highly recommended. You can't really go wrong with SoftwareKey's Protection PLUS. SoftwareKey's product is great and their support is first class.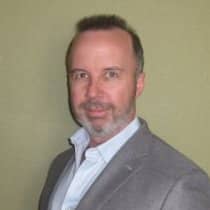 "
SoftwareKey Helped Us Grow our Market Share
SoftwareKey was very easy to setup for our development team. What I really liked was how easy it was for our customers to use.
SOLO Server (SoftwareKey Automation) is a solid product. We are better able to track our customers around the globe. Solving this problem has allowed us to grow our market share in certain parts of the world. However, with any products we use that contain large sums of data I can always see room for improvements with reporting.
I would highly recommend using SoftwareKey!
Eric Brumm
Co-C.E.O. at Portrait Displays, Inc.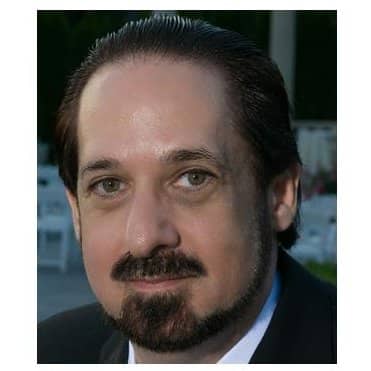 "
Successful Migration and Savings from Hardware Keys (Dongles)
We've been using software licensing technology since 1988. There are many very expensive systems out there that deliver far less than SoftwareKey. Protection PLUS is easier to use than the hardware keys we'd used for decades, implementation is faster, more key-based options can be stored, and it's less expensive on an annual basis than both hardware keys and many competitive software solutions we investigated.
Licensing is an unfortunate necessity to prevent theft. This solution saves significant time that otherwise might be spent programming individual hardware keys (dongles), and the responsibility of key programming has been off-loaded to accounting personnel rather than taking up time for engineering personnel.
Mike Norworth
MPN Software System Inc.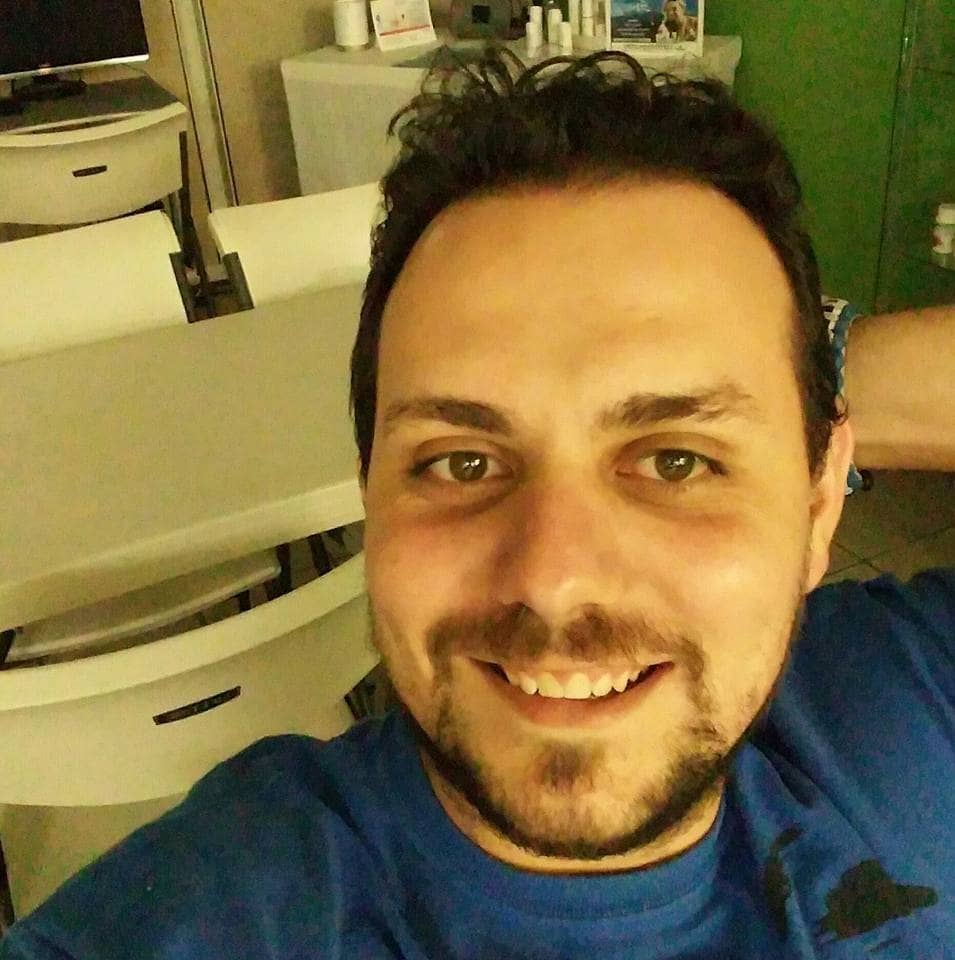 "
Try It and You Will Like It
BacktoCad specializes in CAD Conversion software from PDF to DXF/DWG DGN Etc.
With SOLO Server I like the fact that I can deactivate/reset licenses and find customers easily. I don't have to worry about fraud or sending software. It is all handled by SoftwareKey. Try it and you will like it. The update was great.
Luis Gaytan
Customer Service- BackToCAD Technologies, LLC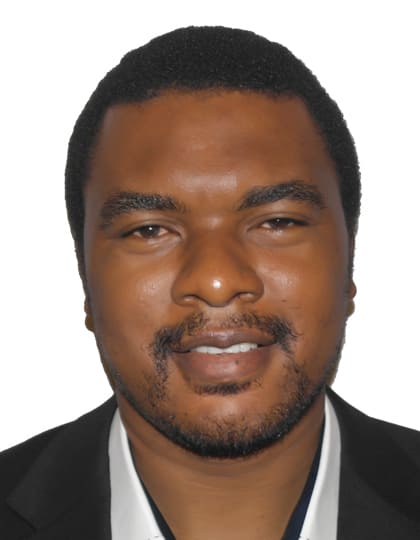 "
With SoftwareKey My Application is Fully Protected
Our company develops educational applications that are meant for tertiary institutions by employing the concept of gamification.
I have been using Protection PLUS since 2014 and implemented it quickly by following well-written tutorials in the documentation. I am a bit more at ease when distributing my application to individuals whom I don't fully know. It's simply so because I believe with SoftwareKey my application is fully protected. I hope to upgrade to SOLO Server someday when my application hopefully grows.
Paul Ugoji
Total Automation Concepts Ltd
"
High Quality License Protection and Delivery Solution with Top-notch Support.
Over ten years ago, we chose SoftwareKey to replace our insufficient home-grown license protection scheme. We were then able to confidently make product trials available for download and make online license activation available, even with a subscription model. We also use SoftwareKey for enabling a floating network license.
As a developer I really like the flexibility of the SDK and tools for implementing custom license protection, activation, and management that I have implemented for many products. Furthermore, the support is always prompt and has responded with actual product enhancements.
I've been able to implement every licensing scheme we have wanted. SoftwareKey's offerings, from the SOLO Server to Protection Plus, have everything you need for a simple complete software delivery solution or a complex customized one.
Chris Dewes
MARLETTE SOFTWARE, LLC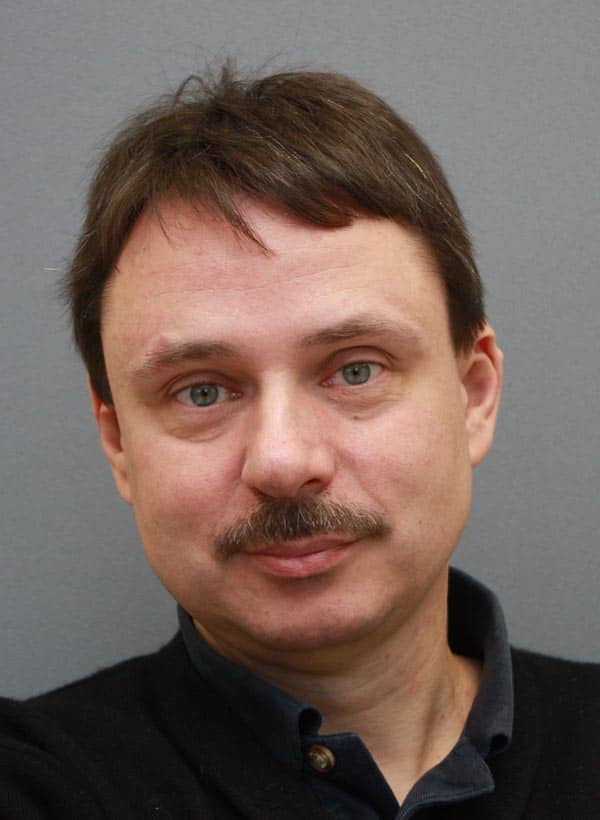 "
SoftwareKey's Tools for LabVIEW has Allowed Us to Sell Worldwide without an Extensive Investment of Time or Money
Our company provides hardware and software products and solutions for test, measurement, and control for all industrial fields. Many of the solutions are based on the National Instruments hardware and software products, especially LabVIEW. We also provide specific data management solutions based on JAVA and Eclipse.
The available SoftwareKey integration with LabVIEW, the multi-platform capabilities as well as the automated license management allow us to efficiently implement licensing for our different products.
Our product Localization Toolkit for LabVIEW (LTK) targets a global market. Licensing with SoftwareKey enabled us to sell our product worldwide successfully without extensive investments in licensing. The ability to use the SoftwareKey licensing for a very different, much more complex JAVA based product avoided a new learning curve for our developers. We are very satisfied.
SoftwareKey provides a real simple implementation to LabVIEW which enables you to add licensing to your LabVIEW applications in a glimpse. The easiness does not limit the power which can be accessed for more complex needs in licensing, also on different platforms and different development environments.
Dr. Gerd Schmitz
CEO and Co-Founder, S.E.A. Datentechnik GmbH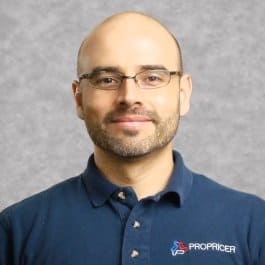 "
Flexible and Stable for Thousands of Users
We have used Protection PLUS for many years with thousands of users, and it has been a very flexible and stable product. We recently encountered an issue requiring FIPS-compliance in our software in order to participate with some US government contracts. We contacted SoftwareKey support to inquire about a FIPS-compliant version of Protection PLUS. Even though it required a special build of their library, they researched the issue and provided a solution very quickly. This was a big deal for us to support some large companies evaluating our product.
Andre Martinez
Executive Business Services, Inc.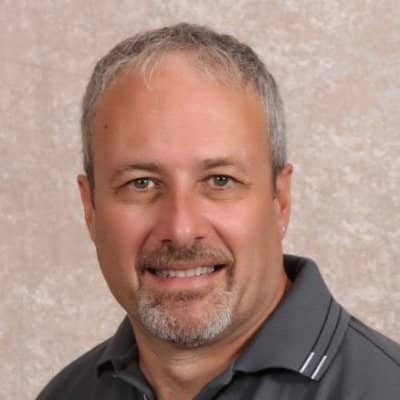 "
Sent a Protected Version of My Software to a Client in a Few Hours
I just completed a rather extensive search of software licensing products and your product won me over hands down over everything else I looked at. I was able to do an Instant Protection PLUS package of an application and send to a client within a few hours, and that includes installing your product, reading all the options, extensive testing on the output, etc. It's very well done, especially the solid, clear documentation.
Edgar T. Hammer III
President, SSI Consulting Group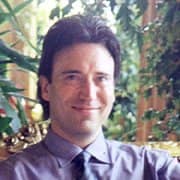 "
Support is Excellent - They Genuinely Want to Help
Based on my experience to date (a few months), I would definitely recommend The SoftwareKey System, especially as the cost is very reasonable.
The two aspects that I searched for in a licensing system were wider trialing (with controlled license expiration / conversion), and the ability to implement various license options dynamically (feature enabling).
From an integration viewpoint, this was straight-forward, starting from the supplied SDK, and modifying to suit. There is a lot of flexibility in the system, meaning we can consider feature-unlocking based on license type sold, while shipping one executable. That's a big win. Support is excellent ... these guys understand what support really is. They genuinely want to help.
Jerry Kramskoy
CEO/CTO MusicIncite Ltd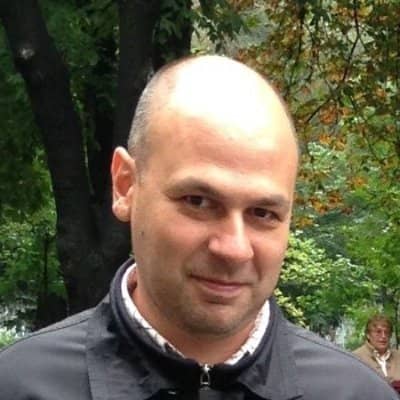 "
The SoftwareKey System Makes Our Life Easy and Helps Keep Costs Low
Our company develops software for risk management and quantitative risk analysis.
We're very impressed with the electronic license management and license activation features of the SoftwareKey System. This makes our life easy as we can keep the licensing for all of our products including web applications in one place. We are also amazed by the network floating licensing feature, which is quick and easy to implement!
We've been able to keep our administration costs low by applying a similar approach to licensing of various software applications and a new employee could pick up the license management job in no time.
I don't think there's anything one could want in terms of license management on top of what SoftwareKey is offering. Implementation is intuitive and well explained in the manual and samples.
We are very happy with the SoftwareKey System's set of tools - we have relied on them for more than 10 years now and they have never failed us. Their client support is also brilliant - always helpful and timely.
Timour Koupeev
Vose Software, Head of Development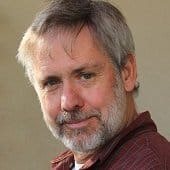 "
Allowed Us to Expand into New Markets
Your product is fantastic and allowed us to expand into markets that would otherwise be impossible for us.
Ray Smith
Managing Director, AppliCad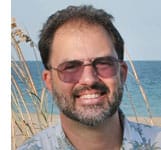 "
Working Licensing Solution in a Week with Zero Problems
We started using the SoftwareKey System in 2009 and remember having the included sample code built and running within hours. Within a few days we had implemented the full Protection + Automation bundle in our graphics products. We've never even considered another solution since. The folks at SoftwareKey have always been responsive and genuinely helpful. They truly have an entrepreneurial spirit and I'm proud to include their technology in our products.

We have a growing internet software business where customers purchase and activate software licenses online, 24 hours per day. All in all, our customers experience a slick, integrated, and automated process.
Our customer support load is nearly nonexistent. Now that we have upgraded to Protection PLUS 5 SDK, literally months go by without hearing from any customers regarding licensing or activation trouble. The response time from all the SoftwareKey technology working together online is virtually instantaneous. Our support cost is -ZERO-!
Prices are quite reasonable, we get to keep almost all the revenue from our sales - a far better deal than selling through an App Store.
Noel Carboni
Owner, ProDigital Software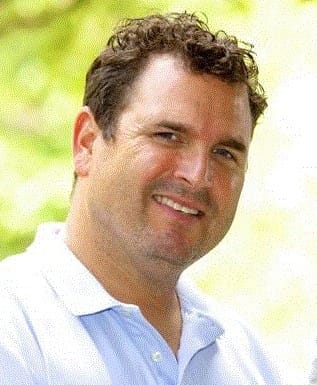 "
The more you investigate, the less you have to invest
My company, ExhibitView Solutions, LLC, has been using the SoftwareKey System for over a year now. We sell software to the legal community for making great presentations in court.
We used to use a very developer-intensive system for our licensing. In fact, my developers would charge me up to 40 hours to implement licensing. When we decided to launch a completely-revamped product, I knew I needed to simplify the licensing process.
After searching online, my first phone call to SoftwareKey was to discuss how their system works. I was impressed that I never felt any pressure to end the conversation during that rather long phone call. I learned how the system worked and what it would take to implement into a new software product. Wow, I was truly impressed. My developers were able to implement the system in under one hour after I set up a short paid one-on-one tutorial with the SoftwareKey staff.
After the initial product launch, we implemented the system into all of our 3 products. I could not be happier. The service and support are truly first rate, and I have certainly received a great value for my money.
I would be happy to speak with anyone about my experience and would also encourage any other software company or entrepreneur to investigate SoftwareKey. I was once told the more you investigate, the less you have to invest. I found this statement true with a company as fantastic as SoftwareKey and it's staff.
Bill Roach
Partner / ExhibitView Solutions, LLC

"
Great Responsiveness
I would really like to thank you for your great customer service and responsiveness. It's hard to see such great support and responsiveness nowadays, we really appreciate it.
SERHAT GÜLER
Lexogen, Inc.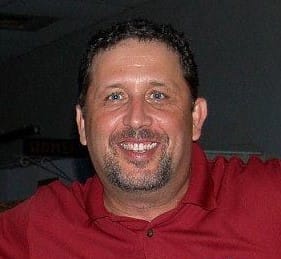 "
Auditing brought revenue for additional 1000 units in the first month
I have overseen myriad product launches, each time I have unwavering confidence in the licensing and distribution strategy that always has SoftwareKey at its center. Our company distributes nearly 1 million units of both downloadable and physical software products, with many sold through retail stores. The ability to offer subscriptions makes it easy to capture renewal revenue and the copy protection is critical for our products.
Our staff, having sold mostly unprotected software up until this past year, has always relied on the reports from the distributors. We had a recent discrepancy involving our Retail sales reports for which we couldn't reconcile. SOLO Server ended up making it easy to audit the quarterly reports, showing where the distributor had accidentally left off over 1000 units that were previously sold. The bottom line is, SOLO Server helped us find lost revenue and prevented any further delay in royalties due from the distributors.
Dan Van Hoose
VP of Sales, 123copydvd.com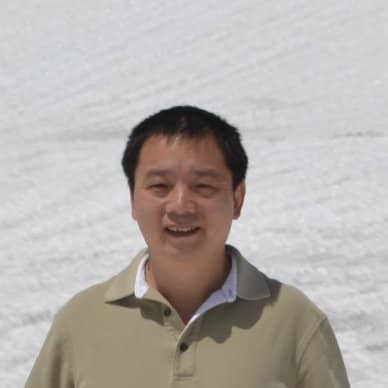 "
Excellent Service
I would like to thank the SoftwareKey team for the excellent service we received during the past years. I won't hesitate to recommend your services to others!
Chao Han
President, VirtualGrid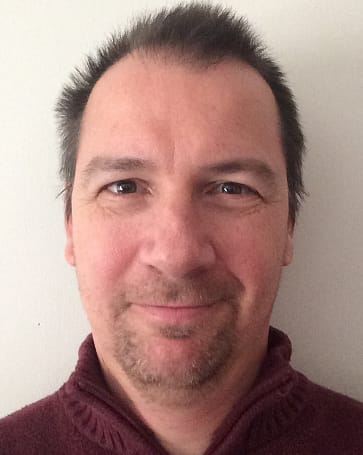 "
Cloud-Controlled Network Floating Licensing has Greatly Simplified our License Authentication Process
Our institute provides leading-edge bridge engineering software tools for use in bridge design.
Configuration and management of client licenses is quite easy with SOLO Server. The code samples provided to help set up the licensing interface between our products and the licensing libraries are thorough and intuitive. I particularly liked having separate projects corresponding to all recent versions of Visual Studio.
The Cloud-Controlled Network Floating Licensing option has greatly simplified our license authentication process. Moving from a LAN approach to a WAN approach has also made our clients' lives easier, as they only need to manage one account for all offices instead of the one-license-per-office approach. And if it makes our clients happy, it makes us happy.
License authentication time using the Cloud approach is proving to be significantly faster than license authentication using a WAN approach in conjunction with some clients' own server.
The SoftwareKey team has been extremely responsive in assisting us with implementation of cloud-controlled network licensing. They've answered our questions and helped with troubleshooting on multiple occasions, including outside of normal business hours.
Clint Monari
Lead UI Developer, Bridge Software Institute

"
We Made the Correct Choice with SoftwareKey
We have been impressed with both products and services by SoftwareKey.
First and foremost, it works and when we need help we get it. Dependability is second to none - of any product I have used in the last 3 decades. They are receptive to constructive criticism, and are always honest in their approach. The ability to control all licensing activations and operations from a central panel makes life so much easier.
SoftwareKey created a custom report for us, which allows us to view our licensing base - and what version they are on - in the blink of an eye, helping us support our customers better.
Proper licensing ensures installation and end-user legal compliance. Their systems are 100% dependable and the solution is cost effective.
We made the correct choice when we made the decision to use their technology.
Chuck Vigeant M.Ed.
President & CEO, CLEARIFY

"
Quality product - easy to use
SoftwareKey has provided IDM a 21st century software license solution that is on par with any major publisher we know of... that includes quality and excellent customer service and support. Easy to register, extensible to multi-platforms, and easy for our users to stay current!
Ian Mead
IDM Computer Solutions, Inc.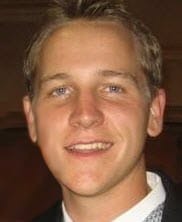 "
Your Automation Generates More Income
You have allowed us to automate much of our licensing process and saved us a lot of time in terms of resource allocation. As a result, we have sold more products and generated more income.
Erik Toraason
IntegrityWare, Inc.

"
They Always Help Me with a Prompt, Cheerful, and Very Easy to Understand Response
We have been using SOLO Server along with Protection PLUS 4 SDK for several years. We recently upgraded to Protection PLUS 5 SDK, and the SoftwareKey support team has helped make the transition a success. With our software release date quickly approaching, things began to become a bit hectic and I had some urgent questions that needed answers. SoftwareKey support promptly supplied me with more than ample documentation, and got me on the right path to resolving my issue that night before the start of the next business day. No matter how simple (or dumb) of a question I have, they always help me towards a resolution with a prompt, cheerful, and very easy to understand response.
Adam Reue
Senior Software Engineering Project Manager, Revcord

"
Customized Integration We Couldn't Find Anywhere Else
We used to have a very cumbersome, manual process for distributing our software licenses. After trying unsuccessfully to find a suitable solution with other licensing providers, we worked with SoftwareKey to fully-automate a customized connection to our Customer Relationship Management System. Now through a simple process in our CRM, customers are immediately notified of their license credentials and can activate 24 hours a day!

The SoftwareKey team is great! They provided a robust and professional solution and their support was fantastic - I wouldn't hesitate to recommend them.
Heloise Laight
Co-owner / Canonbury Publishing Ltd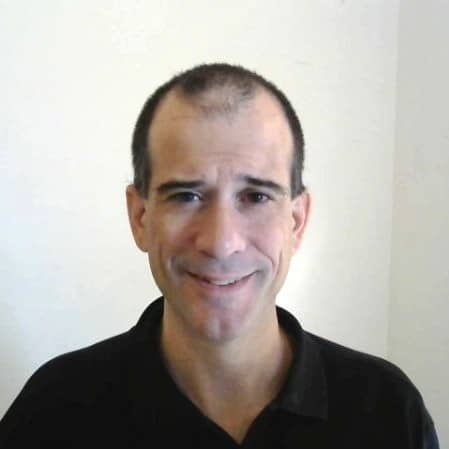 "
Fast Support is Even Faster Now
I have used SoftwareKey's products over the span of 10 years and have always appreciated their quick response to my questions regarding implementation of their algorithms, even though I tend to implement them using unsupported compilers. They have always been quick to respond to my emails and now I can get even faster answers to my questions through their live chat feature.
"
Customization Will Significantly Increase Our License Volume
Thank you for providing us a customized download page for our software. It will allow us to send multiple files to our customers and also allow us to embed the license information in the file that is downloaded. We expect to significantly increase the number of licenses issued in the near future and appreciate your stable license management system.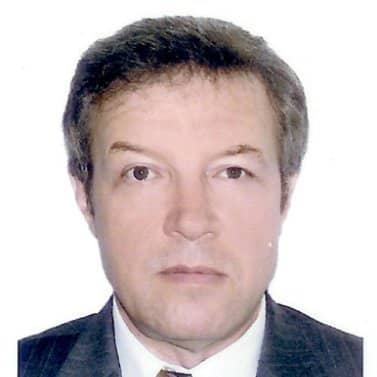 "
Very happy to extend our licensing system to include Android and Linux platforms
Our company provides barcode decoding and barcode authentication software for Auto ID industry.
The license activation feature is by far my favorite feature. We have used Protection PLUS 4 and Instant Protection PLUS 3 for many years, but after the release of Protection PLUS 5 we like it even more because it allowed us to extend this activation/licensing system to Android and Linux platforms.
By automating license activation we have saved a lot of time for ourselves and - most importantly - improved our product offering for our customers.
Do not hesitate with SoftwareKey - it's a solid company, great competitive products and outstanding customer support.
Anatoliy Shishkin
President, 2D Technology Group, Inc.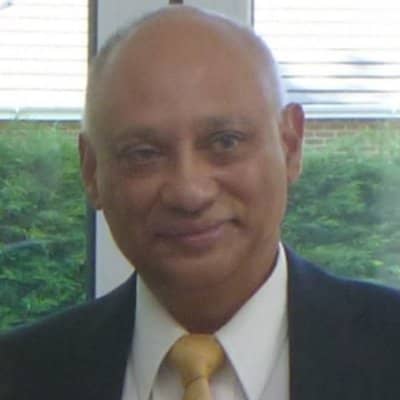 "
SoftwareKey support is second to none
I would certainly recommend the SoftwareKey System to others on the basis that SoftwareKey support is second to none. Allowing for the time difference, every e-mail I have sent – and there have been quite few – has always been answered straight away with good sound advice. Other suppliers I have dealt with sometimes take days to respond to a support call. Each support analyst is very familiar with their product and provides excellent, precise support.
Mark Fonseca
3000AD Systems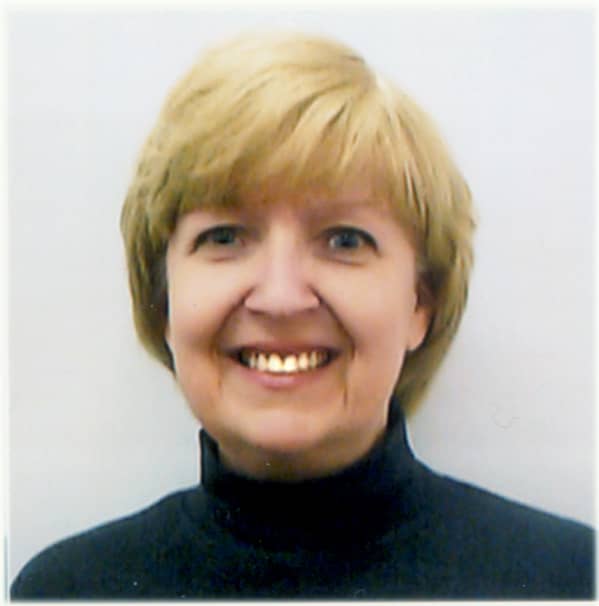 "
The SoftwareKey Team is Always Committed to Our Success
We've been using the SoftwareKey System for several years. We engaged SoftwareKey as part of our development team to extend their standard system functionality to meet new requirements as well as design a scalable hosting platform. This project was a major success, and we were impressed with the depth and breadth of their team's technical abilities.
We later used SoftwareKey to create a subscription version of our product and provide a deep integration with our ecommerce system. They defined an elegant solution, completed their tasks quickly, and provided clear documentation. The SoftwareKey team was committed to the success of each project, leading to smooth product launches.
Nancy Canty
VP of Product Management, Blue Ridge Networks, Inc.

"
Affordable Licensing Solution and a Great Support Team
The SoftwareKey team was willing to work with us on a couple of custom needs we had and provided great support for our licensing needs for 6+ years. We were able to go to market with confidence, knowing that our software would be protected against piracy.
Joe Herres
VP, Product. H3 Solutions/Mobile Entree
"
I Feel Like an Important Customer, Not Just Another Number
My company provides project scheduling services and software.
Customer service was absolutely the most important feature I was looking for. I knew that whichever licensing solution I selected, I would be partnered with that company for a long time! Tanner and the team at SoftwareKey were awesome! I used two hours of jump start services to get everything up and running and a third hour to review everything and to make some tweaks to my licensing strategy. And now I am up and running and couldn't be happier! And I know that the SoftwareKey team is just an email away to answer any of my questions as they come up.
SoftwareKey played a huge role in releasing my first software application. I spent months looking at licensing solutions before finally selecting SoftwareKey. Couldn't be happier!
SoftwareKey offers a complete licensing solution that is easy to implement. And if you are a coder that is not familiar with licensing, they offer great customer care to get you up and running.
In my opinion, what separates SoftwareKey from other licensing solutions that I looked at is the customer care. They are very responsive to emails and they offer an excellent jump start service to get you up and running. They want my business and they are willing to work with me and support me to keep my business. I don't just feel like another number. I feel like an important customer with SoftwareKey. Not to mention that the licensing solution is great as well!
Jason Grabowski
Owner / Baseline Achieved, LLC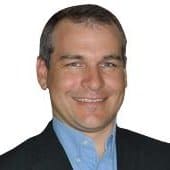 "
They Put in Overtime to Help Us with a Critical Issue
SoftwareKey has been an important part of our business in terms of securing our intellectual property with their software protection and allowing us to implement a pay as you use business model which is a first in our industry. Their support is always responsive and when we recently had a critical issue that was preventing the release of our latest version of software, they worked over many hours to track down the problems and solve it. This was a great relief and allowed us to ship our product and keep the sales coming in.
Graeme Cox
Engineering Director, DAVCO Farming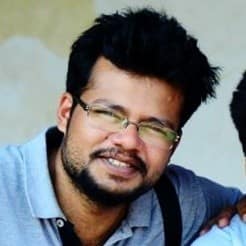 "
Simplified Product with Excellent Support
When it comes to streamline the customized licensing, the SoftwareKey System is your best bet. The SDK is easy to implement and doesn't take long to customize according to our needs.
Their incredible support and commitment helped us deliver licenses to our clients and distributors across the globe with the least efforts. In fact, using the Professional Services support option, they helped us with advanced licensing customization to solve some specific needs that we had.
Ashish Lal
Scrum Master/Lepide Software Pvt. Ltd.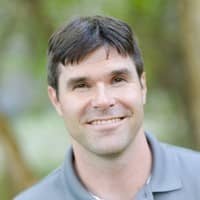 "
Fantastic Customer Support!
I wrote a custom software dialog that gives our user the ability to evaluate our software or activate it. This was an advanced application that required API calls and custom modifications to the license to activate both. This will give the customer a single dialog to evaluate or activate two licenses.
The SoftwareKey API has lots of options and someone is needed to guide you through the options. However, this is expected with a full featured software package.
I worked with Tanner from SoftwareKey's technical support team to activate their software and another licensed feature needed for our custom software licensing use case. Tanner was very knowledgeable and patient in helping me. Tanner's knowledge and support was invaluable throughout the process. I don't believe I would have been able to accomplish this task in an efficient manner without him.
Brooks Wait
Owner & Certified LabVIEW Architect, Brooks Consulting LLC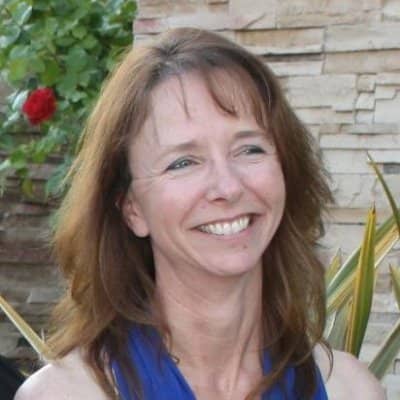 "
A++++ Support from SoftwareKey
A++++ support from SoftwareKey! First your software is easy to use and flexible enough to accommodate new and legacy products. More importantly, your support team is phenomenal. The dedication you showed to solving our unique situation was more than just appreciated, it was praised. The ultimate result was a flawless installation and activation by our customers ... a definite tribute to SoftwareKey.
Deb Babbitt
Software and Engineering Associates, Inc.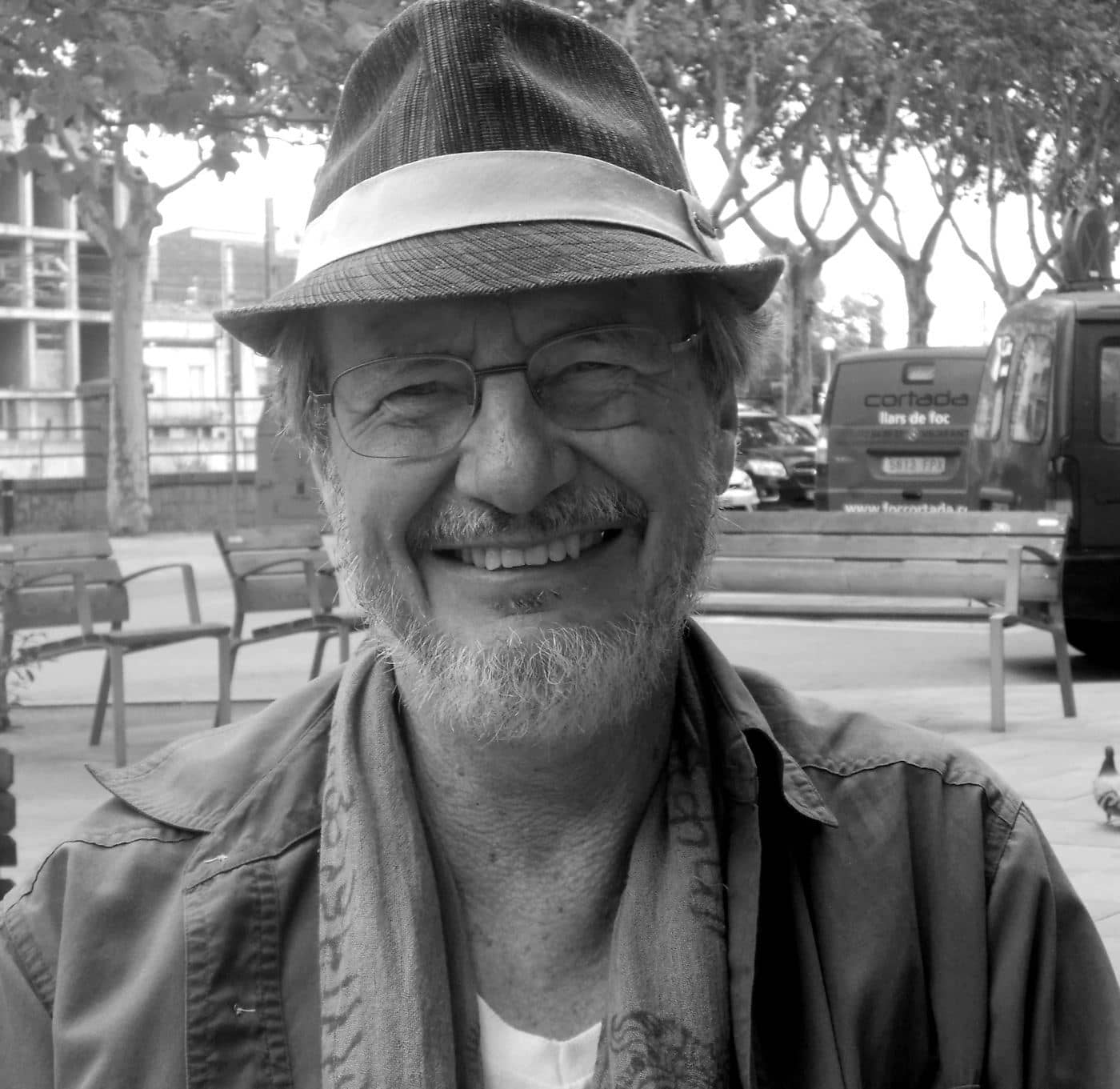 "
We Can't Wait to be Dongle Free!
We needed a way to reduce our reliance on hardware keys, but we also needed a software key system that would mesh with our existing in-house procedures and databases. The flexibility of the Protection PLUS 5 SDK allowed us to build software to handle license activation, deactivation, and tracking that integrates with our existing license administration system. Many of our customers have switched to dongle-free licenses and the number is growing. Moreover, the sales team really enjoys the additional degree of control over remote activation, deactivation and troubleshooting. It is far easier to use a software-based license than to create, ship, update or replace a hardware dongle like we have been doing for so many years.
We are very pleased with SoftwareKey and Protection PLUS 5 SDK, and we look forward to the day when we have more software licenses in the field than hardware dongle keys.
Mark Bradshaw
Senior Software Engineer / Chesapeake Technology Inc.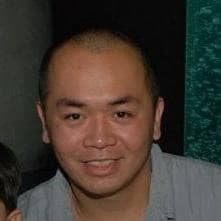 "
SoftwareKey Continues to Exceed My Expectations
We've been using SoftwareKey since 2005. They have been essential to our ability to license our software, and they haven't had any issues keeping up with our growth. SoftwareKey has been incredibly responsive with my needs and requests for features. Their support is also very proactive with issues I didn't even know I needed to fix. I can't recommend them enough when it comes to a product licensing. They are there whenever we need them, and they also continue to exceed my expectations when it comes to our company's needs.
Vu Nguyen
Web and E-commerce Manager, RoboMatter
"
Improved Our Customer Support to Our Clients
We developed a sleep screening instrument for children and adolescents back in 2004 and have sold it to many pediatricians, school districts, hospitals and sleep specialists throughout the United States and abroad.
The SoftwareKey System has provided us with excellent support and licensing protection for the past 15 years. This product is secure, user-friendly and easy to track. When a client had an issue, such as when he needed a new authorization, we were able to provide this with the click of a button.
Thanks to SoftwareKey, we always looked good in terms of customer support to our clients. We would recommend them to anyone wanting to maintain control of their software through software licensing.
Marsha Luginbuehl
CEO / Child Uplift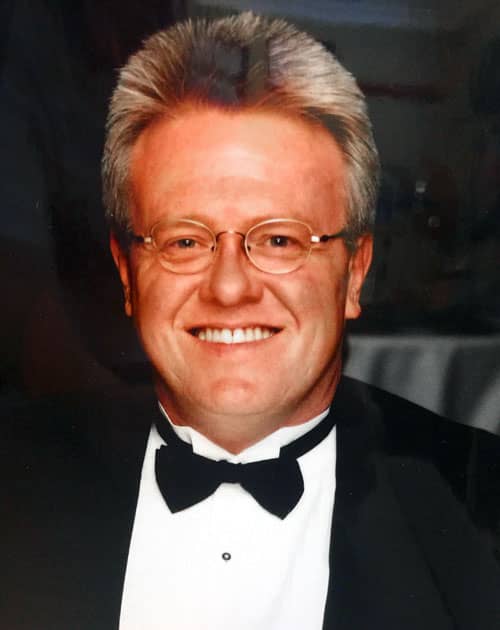 "
Pleased with SoftwareKey
SOLO Server was commissioned after significant planning and testing was executed. We were pleased to see successful orders coming through right away. I have been dealing with SoftwareKey off and on for 10 years.
Robert Moore
President of 321 Studios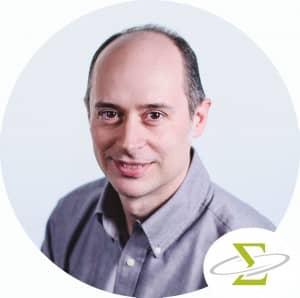 "
We Have Been a Protection PLUS User for 20 Years!
We are test specialists in leadership selection & development, hiring, career testing, and clinical & personality testing.
We have been a Protection PLUS user for 20 years. We have hundreds of software installations that rely on SoftwareKey's protection.
We needed a solution that didn't require USB devices, was resistant to tampering but also resistant to protection failures, in order to reduce our support costs and increase customer satisfaction.
We particularly like the simple integration into our Windows software. We needed to be able to track licenses and pay-per-use to computers not on public networks. As Windows has evolved, so has the Protection PLUS product.
We're looking forward to upgrading to Protection PLUS 5 SDK and taking advantage of network licensing and the .NET model.
Richard Sleegers
SIGMA Assessment Systems, Inc.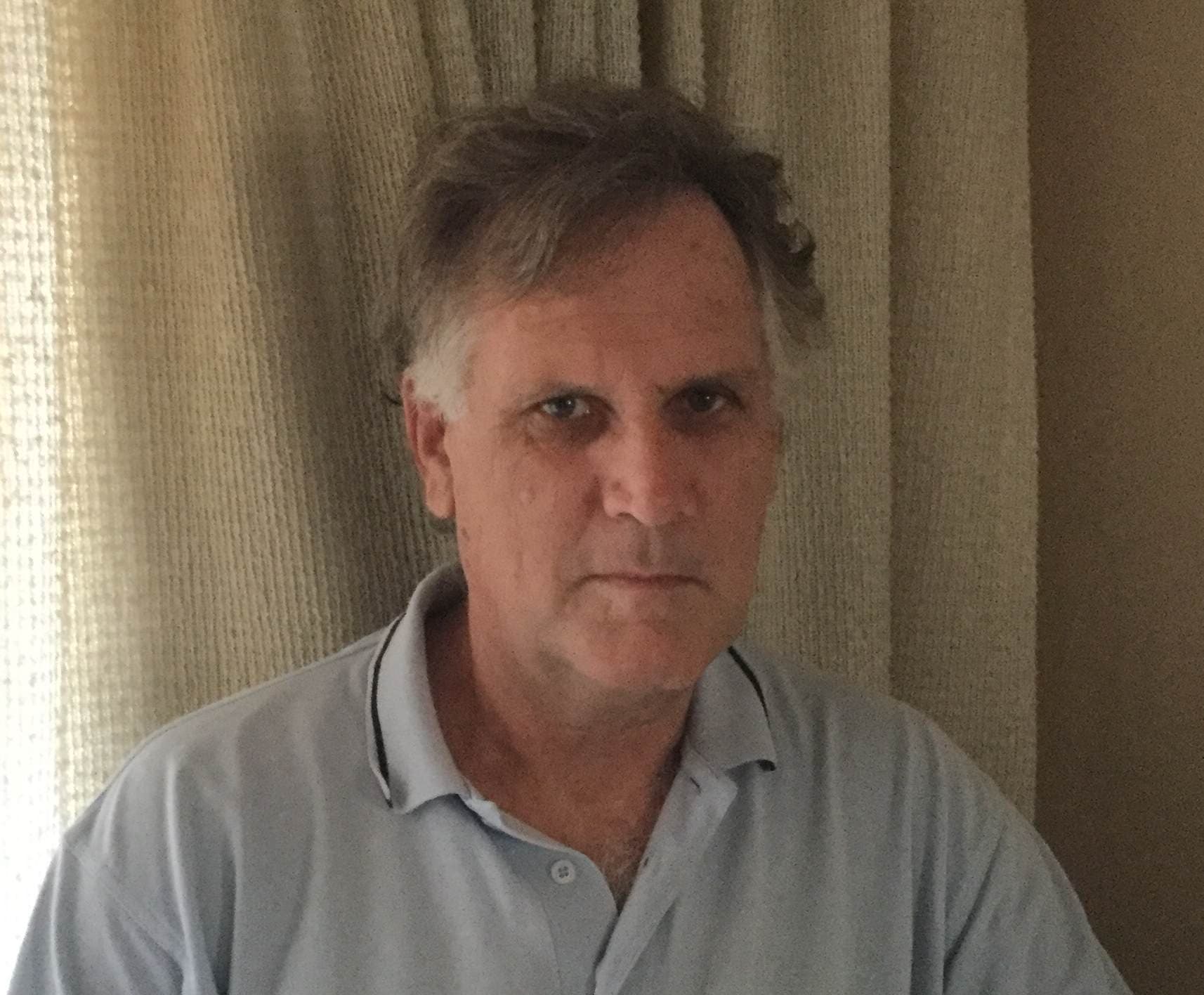 "
A Powerful and Flexible Solution with Very Good Customer Service
We deliver innovation to grow Australia's resource base, increase productivity and drive environmental performance.
We use Protection PLUS 5 Native along with Instant SOLO server. It's a powerful, flexible solution that gives us a lot of choice in how we would like our licenses to work, and it extends easily to a complete e-commerce solution.
We have been working with an "offline" sales model. Once we go live with our SoftwareKey solution, we will have a system with transparent pricing that can sell our software 24 hours a day and have a customer licensed & running the software in minutes.
It's a good solution with very good customer service.
I have contacted SoftwareKey support on a broad range of issues from licensing ideas to technical Protection PLUS 5 programming problems. They always respond rapidly and knowledgeably. I have never had a box-ticking or tunnel-vision experience with them. There's a clear impression of involvement and commitment.
Peter Mason
Scientific Programmer, CSIRO Mineral Resources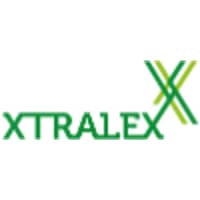 "
We have confidence that SoftwareKey will serve our future needs
Our company provides software to the legal services industry to assist with document drafting. I found it easy to build the SoftwareKey System into our software products, and I love the flexibility it provides. It is reassuring to know that it provides a much wider range of facilities than we require, giving us confidence that it will serve our future needs. SoftwareKey provides us with a reliable software licensing system - one that I recommend wholeheartedly.
Derek Neve
Director, Xtralex Systems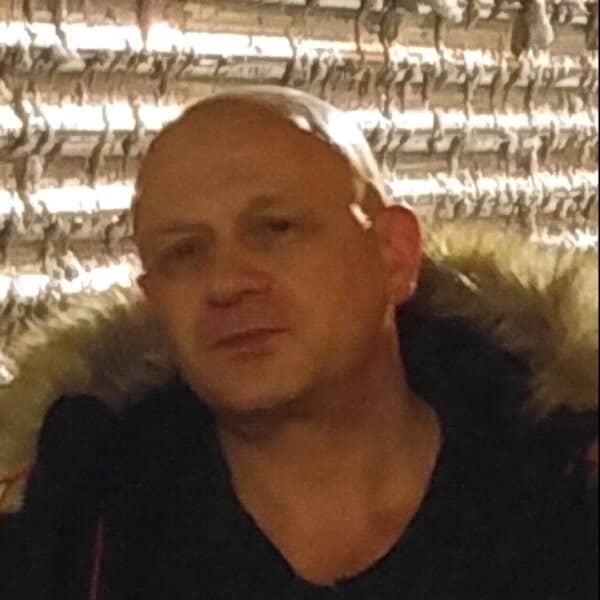 "
Full-Featured Software Licensing Solution at a Great Value
My conclusion after researching all other available solutions on the market for desktop software license protection is that the SoftwareKey System is a great value for the features they offer.
Stellar customer support which is fast and efficient.
Rich developer materials. I needed to integrate the SoftwareKey system with 2Checkout e-commerce solution - which seemed like a daunting task. I expected it to take at least a couple of weeks - or hiring a developer to do the job. Fortunately, SoftwareKey had a library of PHP scripts that covers all the necessary tasks for license creation. Within a couple of days I had a basic working solution for license key generation from 2Checkout calls.
In addition to the complete licensing solution it was important to me to have a self-service license portal for the users where they can manage their activations. SoftwareKey offers just that - and the portal is also highly customizable.
I'm switching from another license provider I used for over 10 years (and who ceased the development of their solution). So I knew exactly what set of existing features I need - as well as more advanced options not offered by my previous provider. And preferably at a better price. SoftwareKey turned out to be the provider who satisfies all my requirements.
I also had some very specific custom requirements for different license and product types - which I wasn't sure can be easily implemented (if at all). With SoftwareKey I could achieve the flexibility I need - and even easier than I expected. Something that's not directly implemented in their system can be done through custom coding on my end.
Their SDK samples is another benefit worth mentioning. They fully cover every aspect of license management and make it easy to integrate SoftwareKey System into your software. As an additional advantage for me, their macOS samples are fully wrapped in Objective-C - which saved a great deal of time for me to implement the system in my Mac products.
Leo Revzin
Owner / Zevrix Solutions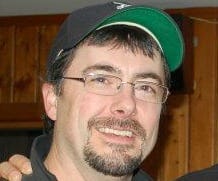 "
Quick and Efficient System with a Minimal Learning Curve
Our company manufactures key cutting machines, locksmith tools, and locksmith related software.
The SoftwareKey System gives us the ability to track installations and licenses in a quick, efficient way.
For years we used programmer-based security on our software. For the most part it worked well, but we never really had any way to limit the number of installations of our product. SOLO Server allows us to track when licenses are being used and by whom.
While I work with our programmer, I am not a software programmer. AutoCrypt SL and SOLO Server is easy to use and set up with minimal learning curve.
Phil Agius
Framon Manufacturing, VP Sales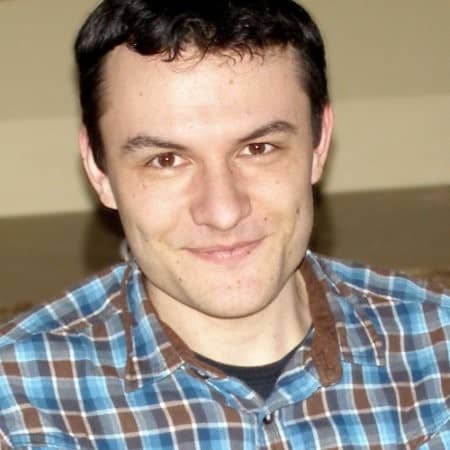 "
SoftwareKey Customer Since 2011
Our company provides worldwide heat transfer enhancement solutions. The SoftwareKey System is very powerful and provides more than enough features to cover the majority of software licensing needs. Particularly it's custom fields and XML custom data allows for unlimited flexibility. We have used SoftwareKey since 2011, and it has been a solid reliable foundation for copy-protection of our desktop software product that has been provided to customers around the world. If you need a reliable and powerful solution that is guaranteed to just work, it's hard to fault SoftwareKey. Over the years we have been with SoftwareKey, I'd like to thank them for their support and assistance getting us to where we are now.
Chris Mann
Business Systems Manager, Cal Gavin Ltd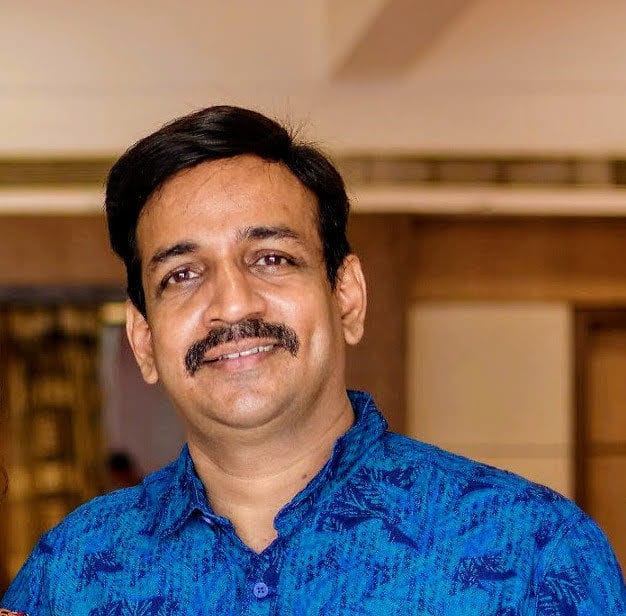 "
The SoftwareKey System and Support are Rock Solid!
We have been building data products for the financial market since 2008 - mostly for Indian stock markets.
SoftwareKey products are rock solid, you use them for your product protection, license management and it JUST WORKS! In last 10 years, thousands of trials & paid licenses were created & managed on SOLO Server Automation with no issues whatsoever. Their support is top-notch and always to the point. Their team understands what a customer is saying and on rare occasions when you need support, they are more than willing to help.
The SoftwareKey System made the license management aspect of our business so effortless that we were able to confidently make our software sales a primary focus.
Since 2008, we have immensely enjoyed the SoftwareKey System to protect and manage our software products. It is one of those rare companies which scores on every point!
Abhay Deshpande
Partner, Global Financial Datafeeds LLP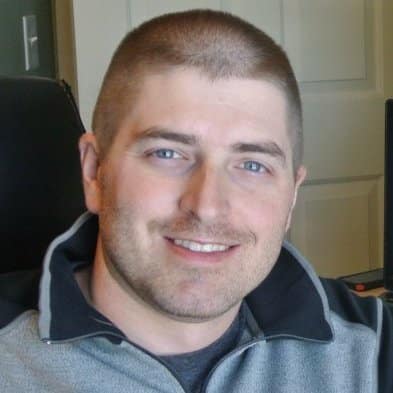 "
Integral in Getting Our Brand Off the Ground
SoftwareKey has been integral in getting our brand off the ground by creating a centralized portal for administrators and customers to access products, license keys, and activations. The SoftwareKey System was simple to integrate with our existing products.
Jesse Seger
Senior Developer, Hawk Ridge Systems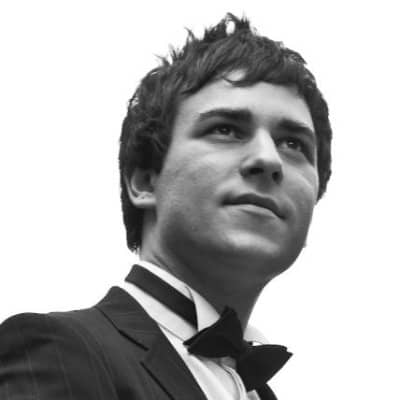 "
Fantastic Solutions Provider Who Will Bend Over Backwards to Help
We have been able to provide entitlement management and software protection capabilities to two new .NET software products we are in the process of launching. The SoftwareKey team really puts their customers first and responds very quickly and effectively to support queries raised. Their software is also well designed and powerfully featured.
I recommend that you take advantage of their fantastic support.
Sterren Fisher
Lead Software Developer at Atkins Transportation

"
Thank You for the SOLO Server FastSpring Integration
Thank you for the SOLO Server FastSpring integration! I chose FastSpring because of their "reseller store" and your integration is working perfectly because of the way SOLO Server can respond to the powerful FastSpring fulfillment actions. This is really cool for anyone who sells through resellers or Value Added Resellers. I was able to configure everything by following your configuration manual topic. Great job!
John Paterson
CEO, Dingosoft Pty Ltd
"
WebXCopy uses SOLO Server to manage URL-based licenses because we wanted to find a solution where we could license our component based upon both single and multiple domain names for a given company.
Steve Ding
President of NetDetail, LLC
"
The Simplicity and Reliability of the SoftwareKey Licensing System has Saved us a Lot of Time and Therefore Money
The whole process from beginning to end was painless. The SoftwareKey Licensing system was easy to integrate into our products which was one of our biggest concerns and it is cross-platform as our products are designed for multiple OS platforms. The SOLO Server interface for managing licenses and finding customers is awesome. It is easy to use, fast, and the support and pricing plans are excellent!
The simplicity and reliability of the SoftwareKey licensing system has saved us a lot of time and therefore money. From the time we signed on to having our first product ready to go with licensing was around a week. The most important way this has improved our business is that the whole SoftwareKey system is robust and very reliable. Issues with licensing from our clients are effectively non-existent. The user interface for managing licenses and storing customer details is very fast and easy to use, meaning that our staff can become proficient with the management process very quickly.
If you need a simple, reliable, robust, well supported, and well priced licensing system for your software products then without a doubt SoftwareKey are the people to talk to. We have found their support and response time to be excellent. The online purchasing and automated licensing is awesome. From the moment we implemented it we began to get online sales with licenses and email generated automatically for the purchaser. The customer login system for our clients to check on the status of their licenses and download updates is great and it allowed us to add a personalized dimension to client service.
The whole system is simple and easy to use. Our technical team has had no problem implementing SOLO Server and licensing in our products; and our customer management team have had no problems issuing and managing customer licenses. You can look at the others but you will be hard pressed to find a better all-round product/service.
Lazaros Kastanis
Director, Ortelia Interactive Spaces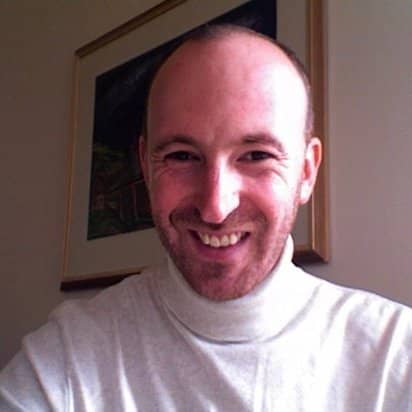 "
The SoftwareKey System Just Works
We're a desktop publishing company focused on solutions built around Adobe InDesign. We sell shrink-wrapped plug-ins and do consulting work as well.
With the SoftwareKey System, it's easy to integrate C++ licensing solutions that's seamlessly cross-platform on Windows and Mac. The reliable feature set drastically reduced customer support requests around licensing. The online portal for customers to manage licenses on their own is great. They also have fantastic hands-on customer support that makes integration much easier.
The SoftwareKey System just works. We're very happy with SOLO Server. It's helped our business a lot.
Lawrence Horwitz
President, Teacup Software, Inc.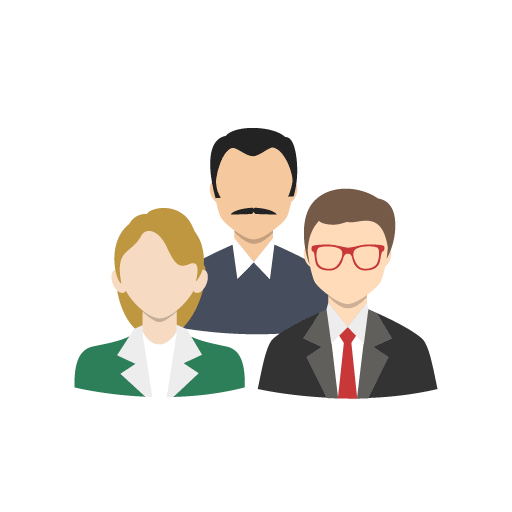 "
Thank You for Leveling the Playing Field for Independent Developers
I've been with SoftwareKey for more than twelve years. I'm so grateful that I happened upon your product all those years ago. It's allowed my computer game to be sold and played in more than 50 countries. Thank you for leveling the playing field for independent developers.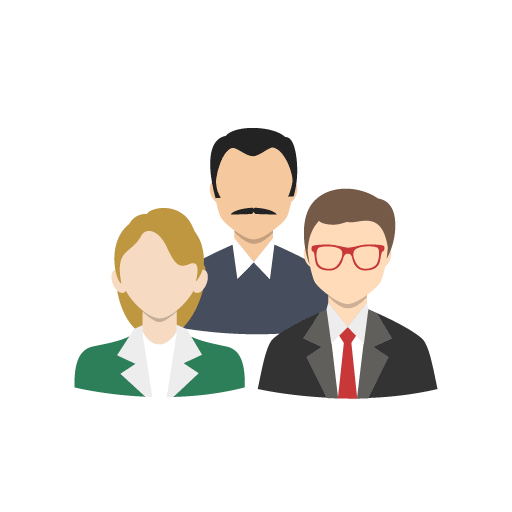 "
Would Recommend Without Hesitation
Thanks for the help and time spent with me, I am very much impressed with your customer service and support. I would recommend your company to anyone I come across with no hesitation. In this day and age, few companies have as great customer support as yours has.
Ahmad Shariat
Sr. Research Engineer, Fractionation Research Inc.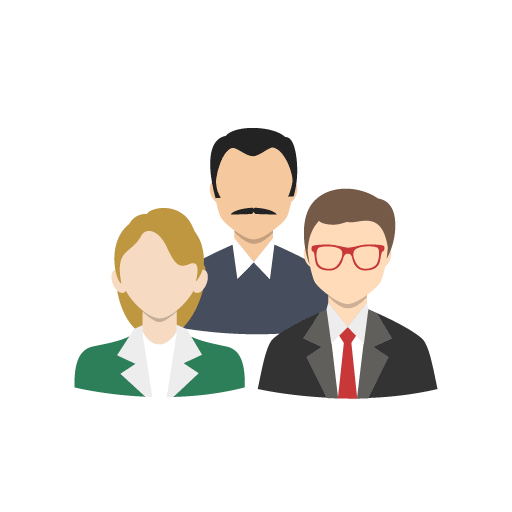 "
Above and Beyond the Typical Level of Support
I just wanted to take the time to write this email and indicate my high level of satisfaction with the support that your team has provided throughout the trial, purchase, and setup of your software products. The support team is friendly, listens to my questions, knows your products inside and out, and conduct themselves in a manner that is highly conducive to simply getting things done. It is quite clear that they go above and beyond the typical level of support that is expected, and I hope that it is well-recognized that this is essential to procuring new business and referrals.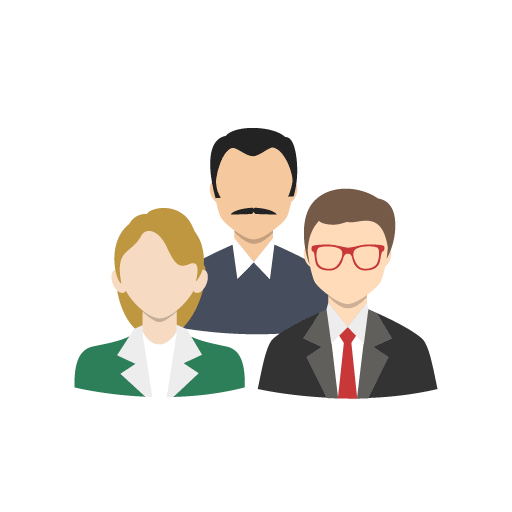 "
The Clear Choice for Us to Share Profits with Partners
Legality Software develops custom software solutions and products for the legal vertical market. We were approached by a LexisNexis Certified Partner, to help bring their data synchronization idea to life.

Using the SoftwareKey System for software licensing, license management, copy protection, automated activations and e-commerce enabled us to share profits with our partners. SoftwareKey provides our partners a unique portal where they can independently manage their customers and sales of their own products. Multiple partner accounts in SOLO Server enable us to globally manage sales and licenses for our own products as well as those we build with partners. SoftwareKey's flexibility makes it the clear choice to enable us to partner and share profits with companies who have great product ideas but need help with development, licensing, and commerce.
Robert Gray
Legality Software - LexisNexis Certified Partner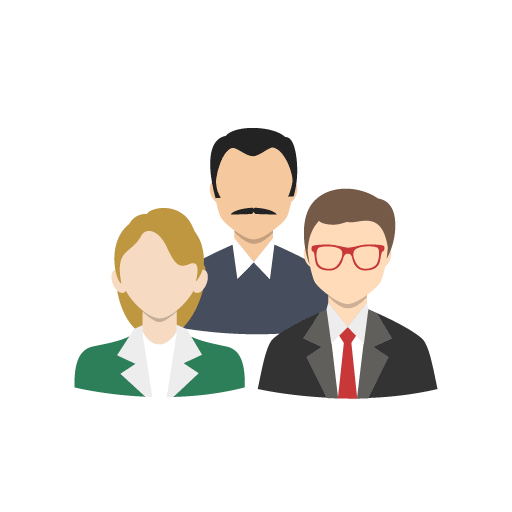 "
Protected My Application in 1 Day
Just wanting to say that I am very pleased with my purchase of Protection PLUS. I successfully had my application protected within 1 day of development. This was using the full Protection PLUS SDK together with my application and making use of the example code in the VC++ directory. Everything works excellently and I am very happy.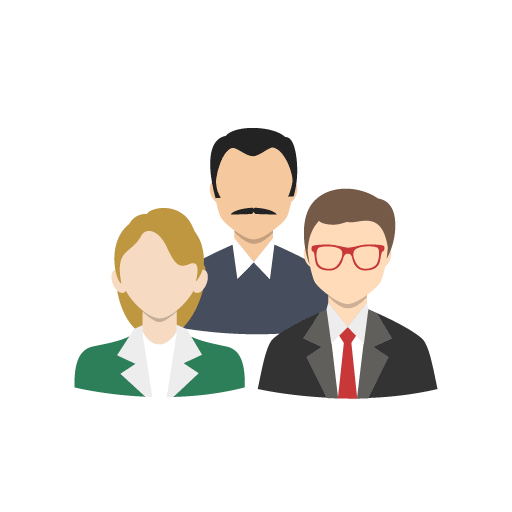 "
10 years without a significant problem!
My company develops and offers custom software for the control and customization of CNC machining equipment. We particularly like the hands-off nature of the store and licensing system. Once implemented within our product everything we needed was automated. Our software is licensed In a field that is prone to unauthorized software copying, SoftwareKey's Protection PLUS libraries and supporting SOLO Server Automation services have been a great solution. We've used their software and server services for about 10 years - and we've never had a problem with any of our license transactions. There are not many products that have that type of track record! We started using the Protection PLUS libraries before many of the current features existed. We needed to implement some licensing features that are now part of the current releases. Technical support from SoftwareKey for both our initial implementation and during the product lifetime was excellent.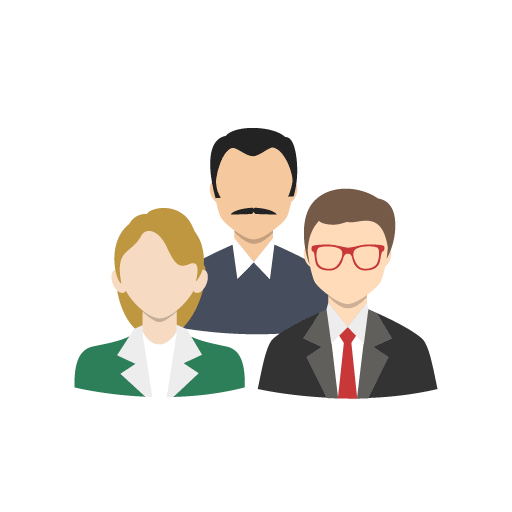 "
No More Expensive and Obtrusive Dongles
Protection PLUS has been a real lifesaver for us. We used to use a dongle but it was an expensive and obtrusive method of copy protection. We've found that our users completely accept having to enter an unlock code because it only takes a few seconds and it's no hassle at all. Again, thanks for a great product.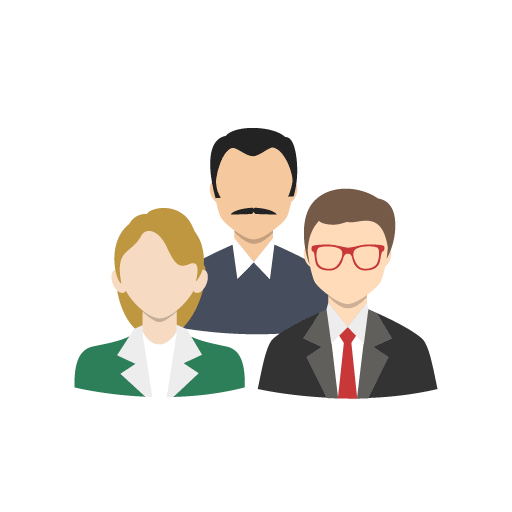 "
I Didn't Realize How Much Time Manual Activations Were Really Taking
I'm very happy with SOLO Server and wish I'd started using it years ago. I didn't realize how much time and attention manual activations were really taking up. It's great to know that customers can activate immediately after a purchase and I don't need to be involved. The ability to remotely deactivate licenses can also be very helpful.
Michael Dowdie
ReCrystallize.com LLC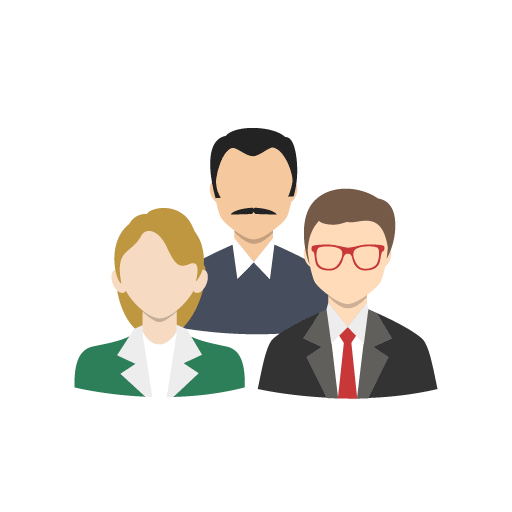 "
Above and Beyond
The support we have received is above and beyond what was expected. Their knowledgeable team got to know our needs and worked with us to come up with an implementation that worked best.
Marit Franks
Innovative Electronic Designs, LLC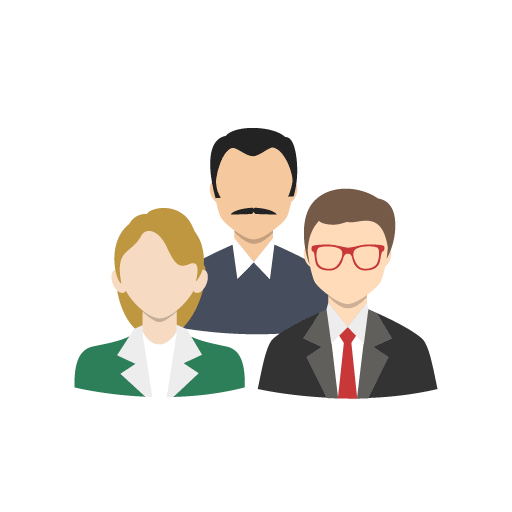 "
It's Just a Doggone Good Product
We have used Protection PLUS for over 10 years and it works flawlessly. Our software is written in Visual FoxPro and currently licensed to users in 8 states and Protection PLUS has kept the pirates away. It's just a doggone good product! We love it!
Charles P. Johnson
President, LoanTec Financial Software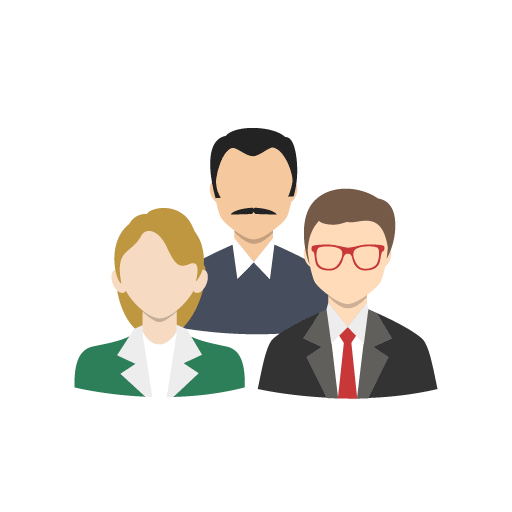 "
It's Pretty Much Everything I Could Have Hoped For and More
I'm really excited to use Protection PLUS and SOLO Server. It seems like your team has thought of everything. I found SoftwareKey while frantically searching and hoping that somebody had a better license enforcement tool, not even thinking about how I was going to deliver the software or accept payments yet. In fact, I have a whole list of things I had yet to figure out how I was going to address them and SoftwareKey covers ALL of them. I wish I found it a month ago. This system just makes so much more sense than anything else I've seen out there. The fact that I can keep tabs on all the licenses and change them from the server is just unreal. It's pretty much everything I could have hoped for and more.
Wesley Smith
Flying Car Ltd.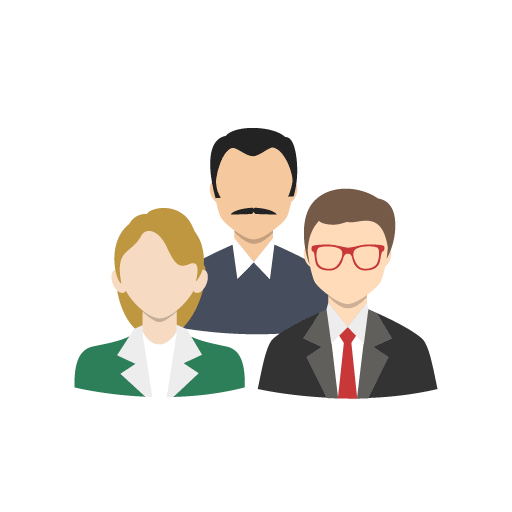 "
Far Exceeded My Requirements
I found Protection PLUS … and I'm glad I did! The things that Protection PLUS allowed me to do far exceeded my requirements … It's a wonderful product. Keep up the good work!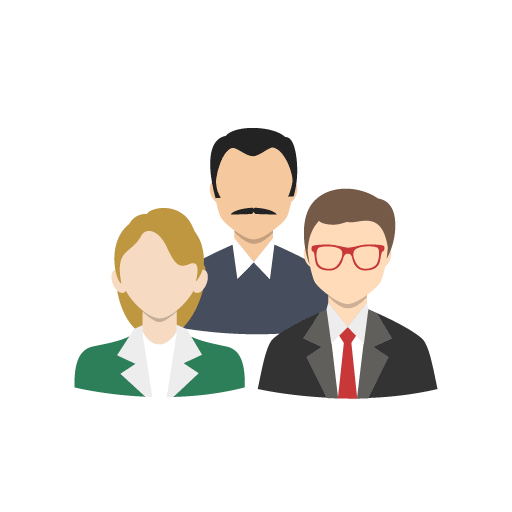 "
The Jump Start Service Was Great and Helped Me Relax and Sort Things Out
We are a new startup business and will initially be selling software to the construction industry and providing consulting services.
What I really like about the SoftwareKey System is that it's quick to setup, provides full automation when using SOLO Server for customers to download and activate software instantly and it will also integrate with FastSpring for payments.
We are in the process of launching our first product. I went with the SoftwareKey System as the system looked relatively easy to implement and the fact that the client can purchase, download and activate automatically without me having to deal with that side of things is a great time saver.
I researched a lot of different products and kept coming back to SoftwareKey for the below reasons. They have a large amount of online information including online tutorials, webinars and tips, etc. which is great. As I am totally new to the licensing of software, one massive thing for me was good customer support for which I have only read good reviews about in regards to SoftwareKey. I also found their pricing to be very reasonable - especially important to me was that I did not want to be paying out huge amounts for the software automation for downloading and activating the software. This was important to me as a new start up company and not having massive cash reserves to rely on until the product gets some traction.
I used the Jump Start Service a few nights ago to make sure I was doing things correctly etc. Dan from SoftwareKey was who I dealt with and I have got to say he was great - relaxed and helped me sort things out - no worries. So yes the customer service is great. I would not hesitate for a second in recommending SoftwareKey.
Mark Daniel
Director of Explicit Business Solutions Ltd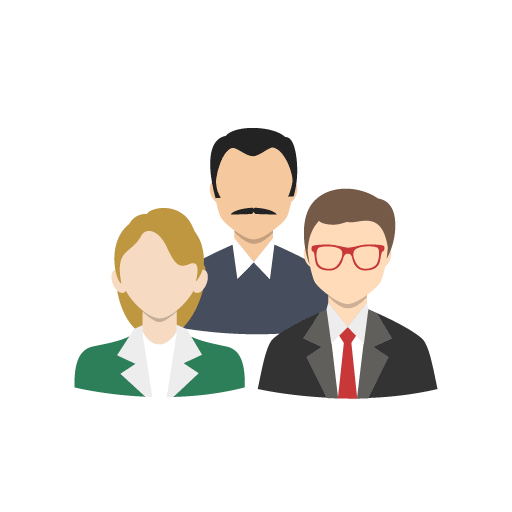 "
Can't Tell You How Much Additional Money We've Made
I think we've been using Protection PLUS for the better part of two years and I can't tell you how much money we've made during that period of time! We offer financing for our package and Protection PLUS allows us to inform our customers when their payment is due. 50–75% of our customers take advantage of our payment plan. We had a tough time doing this before Protection PLUS.
Randal Ferguson
RDF Software