Have you landed at the SoftwareKey Blog as the result of an Internet search of "software licensing providers" or some other similarly worded phrase? If so, we think it's a pretty safe bet that you are currently in search of a licensing solution for your software product or products. We want to welcome you to our website, and we invite you to hang out with us for a few minutes and check out the remainder of this blog post. This missive is geared to supply you with a few morsels of cerebral nourishment — hey, what a fancy-schmancy way of saying "food for thought," huh? — that we believe you will find indispensable as you shop-and-compare among licensing providers.
Will Your Licensing Provider Be There When You Need Them?
As you begin the elimination round of your vendor selection process, we ask you to take a moment to consider the following: Major operating system upgrades. Automatic updates. Microsoft Patch Tuesday. Emergency fixes to thwart newly uncovered security vulnerabilities. Throw all of these external events together into an imaginary blender, and you'll quickly realize that your software application is subjected to an ever-changing operating environment landscape. That's why we believe it is absolutely essential for you to choose a software licensing provider that offers outstanding post-sales customer support and stands behind their menu of products and services 100%. In our book, customer support after the sale is what differentiates a remarkable customer experience from a ho-hum or even downright unacceptable one.
Naturally, we hope that you will ultimately select the SoftwareKey System to fulfill your software licensing requirements. But we also realize that competition is healthy — it keeps us at the top of our game and provides you — the software author — with a wide array of products and services from which to choose. Competition also gives companies like SoftwareKey a sense of urgency about providing exceptional customer support. So, when evaluating how the SoftwareKey System "stacks up" against the competition, we urge you to consider the following criteria (in addition to your own):
Where is the company located? Do they

readily display contact information

on their website?
What

methods of customer communication

do they offer (e.g., live chat, e-mail correspondence, telephone assistance)?
Is there a

telephone number

you can call in the event you require urgent assistance with the vendor's products and services?
How complicated is the company's phone tree menu? And how

promptly can you be routed

to a person who can

actually answer your question

?
Is the vendor's phone answered by a

human being

or are you required to leave a voice message? And are phone calls and messages returned within a

reasonable amount of time

?
Is there a

self-service support portal

and/or KnowledgeBase (KB) available to help you solve problems on your own?
How often are new

software releases

posted? Is it easy to find

detailed release notes

or change log for each version published? (Since your software will be including a licensing library, it is

important to know all changes

with each release before attempting to upgrade your software.) And is there

recent news available

on the vendor's website?
Does the company offer suggestions, tips, and other forms of helpful information via a

company blog

?
Are there

testimonials or success stories

published at the vendor's website? If so, are authentic company names and photos/logos attached to them?
In the Interest of Saving You Some Valuable Research Time.....
We'll go ahead and give you OUR straightforward answers to the above questions:
We're located in

picturesque Winter Garden, Florida, USA

— just outside Orlando and practically in Mickey Mouse's backyard! Our contact information is prominently displayed throughout the website. Why would we want to play hide-and-seek with our customers?
We use

all three methods — live chat, e-mail correspondence, and telephone assistance — to communicate with our customers

. Heck, every now and then, we still receive snail mails, too. We do, however, draw the line at tin cans and string!
You can reach us via telephone at

+1 321 221 1497

.
Our

easy-to-navigate phone system

has three menu options. Your inquiries will

usually be answered PDQ

, unless the nature of the question requires the opening of a support ticket. In such cases, you should expect an

initial response

from one of our specialists

within a single business day

.

During regular business hours

(Monday through Friday, 9:00 AM – 5:00 PM, US Eastern Time Zone),

your call will most likely be answered by a living, breathing human being

. If all of our lines happen to be busy or if our offices are closed, you will be given the option to leave a voice message. Barring unforeseen circumstances,

messages left during regular business hours will be returned that same day

. And we assure you that messages left after hours will be promptly returned the next business day.
As we've stated previously,

providing our customers with top-drawer service and support is in our DNA

. Among our numerous customer-driven accomplishments during 2014: The recent introduction of a

brand spanking new

self-service support portal as well as

a complete makeover

of our KnowledgeBase!
The

frequency of software releases

is subject to project schedules, but the

current average is 10 times per year

.

Meticulously detailed notes

for each release are published on our website. Here's a quick sample for you to browse at your convenience. Subscribing to the popular notion that

knowledge is power

, we offer hot-off-the-press news items as well as recently archived articles —

all available at your fingertips

!
We offer

tons of useful information

— and, hopefully, an occasional chuckle or two — at our

all-new SoftwareKey Blog

! (No link necessary — you're already here!)
Take a short detour from this blog post and you will

see for yourself

that we have a trove of many happy customers! And, yes, these are real companies!
While we're on the subject of satisfied SoftwareKey customers, we would like to share with you the following highlights of an e-mail we received from one of our many appreciative customers: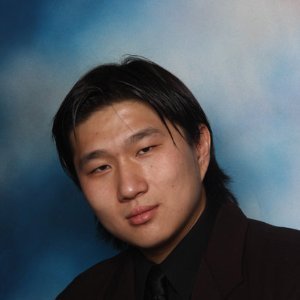 "
Brilliant!
Thank you! I'd also simply like to say you guys have been amazing, I've sent multiple tickets the past few weeks and the promptness and fullness of your replies has been brilliant!
Henry He
Overland Conveyor Company Inc.
Earlier in this blog post, we made a passing reference to our new and vastly improved SoftwareKey Support Portal. We have spent the better part of yet another hot and humid Florida summer (minus the hurricanes, knock on wood!) working tirelessly to ensure its serviceability as a one-stop destination for an exceptional customer experience. Not long ago, we unveiled the revamped and retooled SoftwareKey Support Portal as compelling proof of our commitment to providing unbeatable customer support. We cordially invite you to review a recent blog post regarding the new SoftwareKey Support Portal to learn more about the exciting features that are now available to our customers:
Time for Blast Off: New SoftwareKey Support Portal Launched!